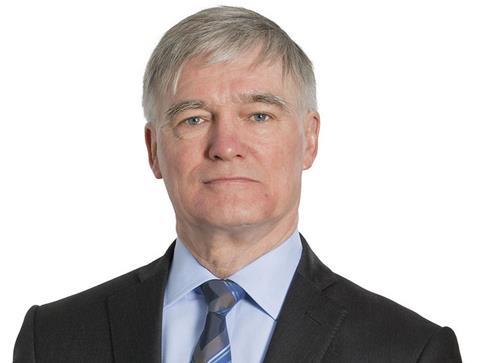 Former Tesco chairman Sir Richard Broadbent has told a court of the moment new CEO Dave Lewis called him to reveal the bombshell of its profits black hole, with the words: "Richard, we've got a problem."
Sir Richard told jurors at Southwark Crown Court that it was "very important" to ensure the correct figures were published, despite the "serious" consequences he knew it would have.
The ex-Tesco chair was giving evidence in the trial of former executives Carl Rogberg, Chris Bush and John Scouler, who are charged with fraud by abuse of position and false accounting between February and September 2014.
Sir Richard explained he had no idea of there being an issue until the call came from Lewis, while the chairman was on holiday in Rome.
Lewis phoned him to say that a document prepared by a senior accountant at Tesco revealed a gap of £246m in the figures.
Sasha Wass QC, prosecuting, asked Sir Richard what the consequences were of having to announce to the market on 22 September 2014 that Tesco had previously overstated its profits by around £250m.
He replied: "The consequences would have been serious - the impact - it was an important statement."
Asked how important it was to make the corrective statement, Sir Richard continued: "Very important. I think one could not possibly have not made the announcement with the knowledge that had come to the board's attention."
The court heard that in August, before the inaccurate profit warning was published, Sir Richard had a meeting with Bush where no issues were flagged with him.
He was asked: "Had Mr Bush said anything to you about failing to meet the targets in half one, or missing the targets, or a gap in the target?
"Would you have been interested in that?"
Sir Richard said: "Yes."
He continued: "I don't have a recollection of Chris specifically saying to me 'we are going to miss this target'."
Rogberg, of Chiselhampton, Oxfordshire, Bush, of High Wycombe, Buckinghamshire, and Scouler, of St Albans, Hertfordshire, all deny the charges.
Sir Richard will continue giving evidence when the trial resumes at 10am tomorrow.