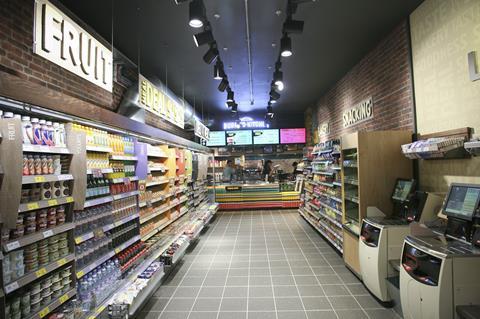 Tesco has set out to target tourists and office workers with a new concept store in London which opened this week.
The "food to go" store in Villiers Street, close to the Charing Cross and Embankment stations, is the retailer's second such concept store in the capital and includes slimline checkouts compatible with contactless payment which Tesco says means customers can pick up their food "in a matter of seconds."
The store offers rotated breakfast, lunch and early afternoon food ranges, includes more than 50 different types of sandwiches, hot food to go items and pre- packed sushi and snacks.
It also includes a Burrito Kitchen food counter, offering Mexican food.
"We've received positive feedback from customers on our Philpot Lane store, which is why we're delighted to open our second new food to go store on Villiers Street," said a Tesco spokeswoman.
"These stores offer a wide range of items ideal for tourists and busy commuters on the move and feature the latest technology to help make the shopping trip quick and easy."