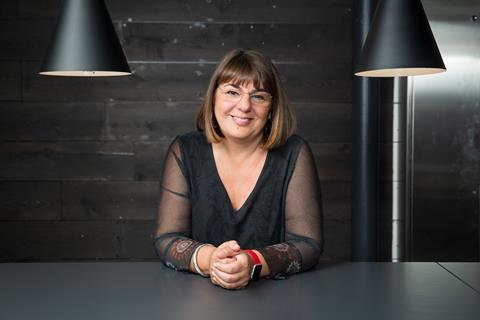 The Tesco marketing boss credited with helping consumers fall back in love with the supermarket is leaving after seven years at the helm.
Alessandra Bellini was recruited by former CEO Dave Lewis in 2017 from his old company Unilever, and became a key figure in the Tesco turnaround as part of its leadership team and executive committee.
Bellini made her mark with the launch of the Food Love Stories concept in 2017, which was aimed at rekindling the association between Tesco and food quality.
The ads began as a low key series of films highlighting ordinary families and how they could use the variety of food at Tesco to make meals more interesting. They have gone on to become bigger-budget and more edgy, including an ad which aired during the Covid pandemic, centring on loved ones unable to see each other during lockdown. Others have touched on areas such as the cost of living crisis and religion.
Belllini went on to become instrumental in the marketing of both Clubcard Prices and the Aldi Price Match, which became central to Tesco's commercial strategy and have helped continue its turnaround under new CEO Ken Murphy.
Prior to joining Tesco, Bellini was a Unilever veteran of over 20 years, working her way up to vice president for the food category in North America and food general manager for the US.
Tesco is understood to be carrying out a restructure of its customer and product teams following Bellini's decision to leave at the end of this month. It will see the customer and product teams brought together in a new "centre of excellence" led by Tesco's chief commercial officer Ashwin Prasad.
It will be responsible for delivering Tesco and customer strategy under one roof, supported by the existing customer leadership team.
In a message to staff, Murphy said: "Ale has made an immense contribution to our business, transforming the group customer function so it is now recognised as best in class amongst global fmcg.
"She has turned around the Tesco brand, creating distinctive propositions including Food Love Stories and Aldi Price Match, as well as some of the best Christmas campaigns in recent memory.
"She has also driven an increase in Clubcard penetration through digitisation and personalisation. As a result, we have improved our NPS, sales and reputation and won numerous awards for our customer marketing including a personal recognition for Ale as the UK's marketer of the year 2020. She has also championed diversity and inclusion for our business.
"I would like to say a personal thank you to Ale for her relentless commitment to Tesco. She will be missed and on behalf of the whole business I wish her the very best for the future."
Bellini said: "My Tesco journey has been intense, challenging and a lot of fun. I'm proud that we've delivered a successful turnaround and growth strategy but after nearly seven years it's time to refresh and take on something new.
"I want to thank the customer team for their passion, creativity and dedication, and my colleagues on the executive team for their partnership. I wish you all continued success."