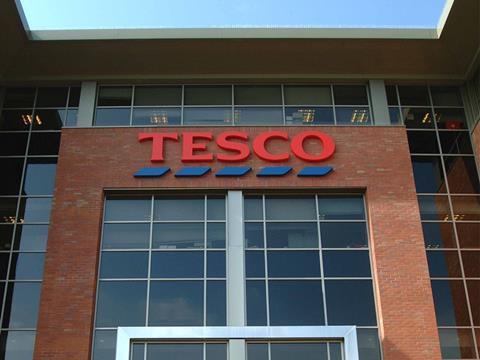 Thousands of Tesco staff have been offered the chance to apply for voluntary redundancy as the retailer looks to slash overhead costs by 30%.

The Grocer understands staff at Tesco's Cheshunt HQ and several other offices across the country, including Hatfield and Welwyn Garden City, have been given until 25 February to apply for redundancy, after which Tesco plans to enter into collective negotiation with Usdaw about what happens to remaining staff.

Tesco has told staff it cannot guarantee they will have their redundancy applications granted, but they can apply for redundancy whether or not their role is being made redundant.

Tesco is to make a move away from Cheshunt to a new Welwyn Garden City HQ, though the process is not expected to begin until the summer.

As well as staff at its UK offices, Tesco is pushing ahead with plans for a major cull of team leader positions in stores, with store managers and personnel managers briefed this week over the plans.

Tesco retail director Tony Hoggett has promised staff will know by the end of February about their futures. The latest moves follow the announcement of the closure of 43 stores and Tesco pulling the plug on a further 49 projects, with former Unilever boss Lewis looking to slash costs by £250m this year alone.