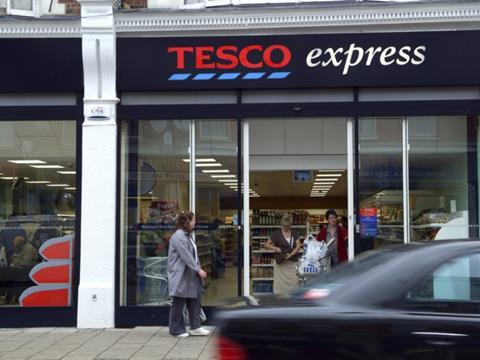 The financial crisis engulfing Tesco ramped up today as the Financial Conduct Authority (FCA) revealed it had launched a "full investigation" into the circumstances behind the £250m black hole in the retailer's accounts.
Tesco said it would "continue to co-operate fully" with the authority, which said only a week ago that it would monitor Tesco's internal investigation before deciding whether to intervene in the case.
The FCA has powers to fine, suspend and bring criminal prosecutions against firms or individuals.
Last week Tesco launched an internal review headed by Deloitte after admitting it may have overstated its first-half profits by £250m, with four of its top executives, including UK MD Chris Bush, being asked to step aside during the investigation.
"Tesco will continue to co-operate fully with the FCA and other relevant authorities considering this matter," a spokesman for the retailer said.
The FCA's intervention follows criticism from MPs into the lack of regulatory action against Tesco, with some calling for a parliamentary inquiry to be launched.
Last week the accountancy watchdog the Financial Reporting Council (FRC) said it was closely monitoring Tesco's investigation. And yesterday, Groceries Supply Code adjudicator Christine Tacon asked the retailer to look for breaches of the code as part of its enquiry.
The FCA refused to comment other than to confirm it was investigating but it has sweeping powers to take action against companies either for issues related to their responsibilities as listed companies or for issues of "market abuse".
In 2012 it hit UBS with a massive £160m fine for its role in the Libor scandal.