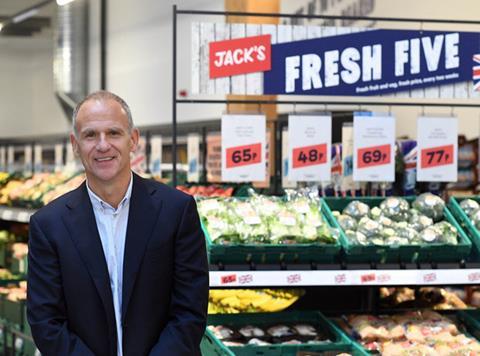 Sir Terry Leahy has endorsed Dave Lewis, Tesco's chief executive, saying that he has rebuilt confidence and financial strength at the supermarket chain after years of decline (The Times £). In a rare public assessment of Mr Lewis, Sir Terry, the former boss of Tesco, said his successor had put the company "on the right track" since he was appointed in 2014.
A case of "mad cow disease" has been identified on a farm in Scotland for the first time in almost a decade (Financial Times). The Scottish government said a "precautionary movement ban" had been placed on the unnamed farm in Aberdeenshire, after bovine spongiform encephalopathy (BSE) was detected during routine testing. Officials said the infected animal did not enter the food chain and posed no risk to humans.
Coca-Cola's chief executive James Quincey is handing more responsibility for day-to-day management to a senior colleague, allowing him to focus on the company's overall strategic direction as more consumers shun sugary soft drinks (Financial Times). As part of a management rejig on Thursday, which also included a new chief financial officer, Coke announced the appointment of Brian Smith, a 21-year company veteran, as chief operating officer.
Families cut back on food spending last month after an enthusiastic spree over the summer, dampening hopes of a renewed consumption-fuelled boost for the economy (Telegraph). Food purchases slid by 1.5pc compared with August, pulling overall sales down 0.8pc, the Office for National Statistics said (The Times £, Daily Mail). September's fall was not enough to outweigh rising activity in July and August, leaving sales for the quarter, a better guide to the underlying trend than one month's data, up by 1.2% (The Guardian).
Amazon is investing in three regional hubs across the UK, creating more than 1,000 new skilled jobs in a move UK trade secretary Liam Fox hailed as a "signal to the world that the UK is very much open for business" (Telegraph). The internet giant will open a new office in Manchester, to house at least 600 new employees working on software development, machine learning and research and development (The Times £).
One of Unilever's most senior directors has conceded that the consumer goods group could ditch plans to overhaul its corporate structure as it struggles to solve its Anglo-Dutch status (The Times £). Speaking for the first time publicly since Unilever this month shelved plans to move to the Netherlands, Graeme Pitkethly, finance director, said it was grappling with "trying to solve a complicated algorithm" and he could not put a deadline on when it would make a decision. Unilever sought to put rows over fat cat pay and its headquarters behind it as it posted a solid rise in sales (Daily Mail).
Nestlé has announced the departure of its head of Asia, the Swiss group's fastest-growing region, who had been tipped as a possible chief executive before the appointment of Mark Schneider two years ago (Financial Times). Wan Ling Martello, who was credited with reviving Nestlé's flagging Asian businesses, has decided to "explore new horizons", the world's largest food and drinks company said on Thursday, without giving further details.
A Co-op store restricted entry to pupils from a nearby comprehensive school but apparently welcomed those from a private school with open arms (The Times £). The store in Combe Down, near Bath, placed a sign in the store saying that only two children from Ralph Allen School were allowed in at a time. Ralph Allen is a comprehensive school on a neighbouring road. Many of its 1,000 pupils live nearby and their parents are regular customers.
Sales at Casino accelerated in the third quarter, helping the French retailer to its best quarterly performance since 2014, the group said on Thursday after market close (Financial Times). Casino, which is selling assets to assuage investors concerned about its debt levels, recorded sales of €8.92bn in the third quarter.
Domino's Pizza has brushed aside concerns about tensions with franchisees, reassuring investors that it is on track to hit growth targets, while admitting the hot summer weather dented demand for a slice (Telegraph). The London-listed pizza company trimmed its full-year guidance and announced a £25m share buyback programme on Thursday, while revealing that third quarter like-for-like sales grew by 2.2pc, considerably down on the 8pc posted this time last year.
A dairy farmer's son who admits he doesn't like cows is embroiled in a legal battle with his parents over whether he has the right to inherit their farm (The Times £).