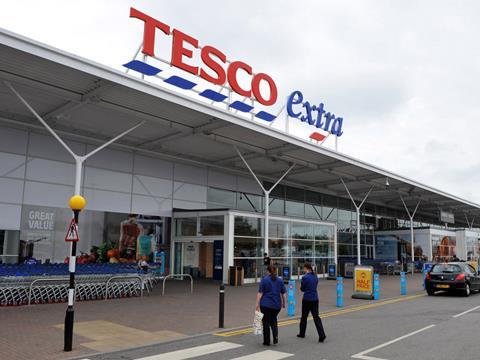 Tesco has named Niamh Lynch as the new commercial director of its global business unit following the departure of Alasdair James to Kmart.

Lynch, who has worked at Tesco for five years, moves up from the role of director of global accounts.

Her previous roles at Tesco include fresh food director for Tesco Ireland and commercial business manager. Prior to Tesco, she worked at Unilever as a national account manager.

"We're pleased Niamh has taken up the position of global business unit director," a Tesco spokeswoman said. "Niamh has significant experience, having previously been fresh food category director for Tesco Ireland."

James, who has worked at Tesco since 2007, has joined US retail giant Sears as president and chief member officer for its Kmart discount department stores.

He held a number of senior roles during his time at Tesco. He joined as head of revenue generation, and was promoted to head its fuel/convenience & energy business. He then became executive vice president and commercial director for Tesco China, before taking on the commercial director role in 2012.

Prior to Tesco, he worked at GlaxoSmithKline, where he was UK marketing director for Ribena, and then global marketing director for oral care.

At Kmart, Sears said James would be responsible for driving the format, managing its P&L and aligning merchandise, marketing, pricing and selling with the needs of its members.

Sears Holdings chairman and CEO Edward Lampert said James' experience of running multi-site operations was a "strong fit for this member-focused role."

"Alasdair will work closely with me and our business unit leaders to understand the preferences of Shop Your Way members who shop at Kmart," Lampert added.