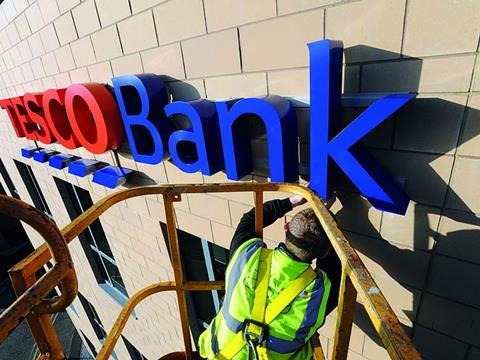 Tesco today launched its long-awaited bank current account, with Tesco Bank CEO Benny Higgins promising there would be "no gimmicks"- just a focus on convenience and simplicity.
The retailer said it had listened to the views of nearly 20,000 customers in designing the account, which comes 17 years after Tesco Bank opened for business and six years since it became fully owned by Tesco PLC.
"The account we are launching today offers all the features they told us mattered most," said Higgins. "There are no gimmicks; just a simple, rewarding, modern, convenient current account, designed for Tesco customers, by Tesco customers."
Features will include "simple and transparent" fees and charges, with a £5 monthly fee if customers deposit less than £750 per month and no monthly fee for customers who deposit more than £750 per month.
Tesco is offering 3% interest on balances. Accounts can only be opened and managed online, alongside telephone support; however there will be facilities for deposits to be paid in at customer service desks at 300 Tesco stores. Tesco will also offer a free 'overdraft control' feature including the use of automatic text and email alerts and an extended grace period to help customers avoid unarranged transaction charges.
Higgins said the account would be an antidote for the "smoke and mirrors" used by the existing high street banks, telling Sky News the vast majority of its rivals offered "ridiculously poor value" for current account holders.
"[Customers] want us to focus on what we do best – offering customers quality products they can trust, providing great service, making things simple and transparent and rewarding them for their loyalty," added Tesco CEO Philip Clarke.