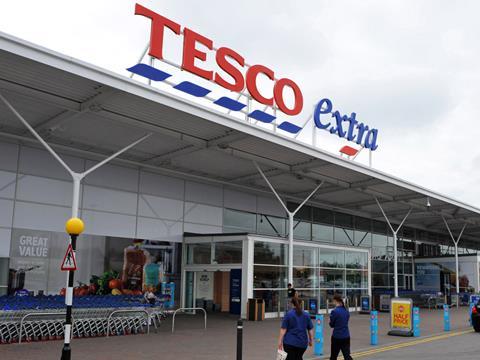 With Tesco's launch of a discount chain to rival Aldi and Lidl said to be weeks away, research for The Grocer has shed light on the locations most likely to be converted to the new format.

Reports at the weekend suggested the UK's biggest retailer could launch up to 60 stores under the name Jack's, a homage to its founder Jack Cohen.

Retail location experts CACI revealed 49 existing Tesco stores have the most potential to be converted into the new discount format.

Of these 49 stores, 11 are in Scotland, while Yorkshire and the Humber and the North West of England have a further seven each.

Cities such as Birmingham, Glasgow, Leeds, Liverpool and London are all among those most likely to be in the pipeline, it said.

CACI said two of the mooted sites, St Helens in Merseyside and Edge Hill in Liverpool, were indicative of the sort of locations Tesco could look to convert.

Both stores have sales areas of between 8,000 and 15,000 sq ft. More than 40% of their customers are either 'financially stretched', 'cost-conscious pensioners' or those facing 'urban adversity'.

CACI's analysis suggests Tesco will not look to convert stores where 30% or more of consumers are more affluent, brand-loyal customers, including 'wealthy and healthy' families and young families on the go.
"Taking the example of Edge Hill," said CACI managing consultant Matthew Soffair, "59% of consumers likely to visit the store are classified as price-orientated, higher potential groups for the new format, in comparison to only 16% representing more affluent, brand-loyal customers."

Job ads posted by Tesco confirm it is recruiting for a "new retail format" that would be "operated separately from the core Tesco business".

As well as converting existing stores, Tesco is believed to be looking at using mothballed sites, including those at Chatteris, Cambridgeshire and Immingham, Lincolnshire.

Bernstein senior analyst Bruno Monteyne added: "Tesco is not short of locations. With around 3,000 stores and Clubcard data, it is well-placed to know where these new types of stores could be successful.

"The current level of retail bankruptcies, and the Sainsbury's-Asda merger, also means several more locations will come on to the market. Tesco can capture some of those stores and make sure that the hard discounters can't get them."