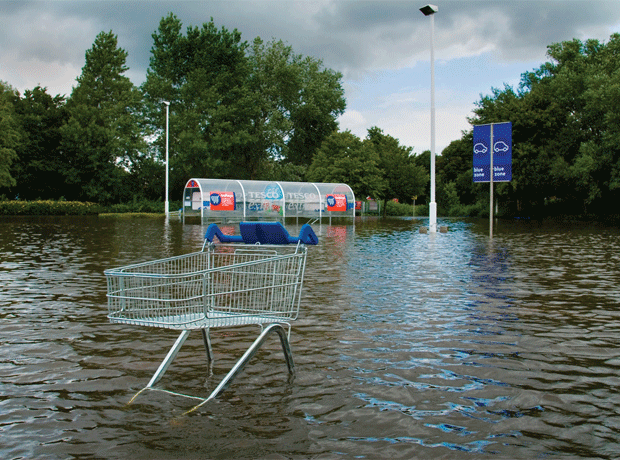 Flood waters raged through a Tesco distribution centre in Antrim this weekend, as severe rain caused widespread chaos in Northern Ireland.

With around a month's worth of rain falling across the country on Saturday, the Tesco distribution centre was forced to close for more than 24 hours, as work went on to clear the flood waters and damage.

Tesco said the DC, which handles packaged food, closed at 2.30pm on Saturday but re-opened at 8pm on Sunday.

A Tesco store in Antrim's main shopping centre was also temporarily closed due to the torrential rain.