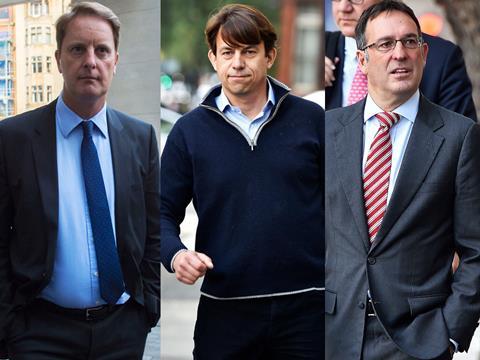 The jury in the Tesco fraud trial has been discontinued following the heart attack of former executive Carl Rogberg.
Carl Rogberg, the 50-year-old former finance director at the retailer, was charged alongside former managing director Chris Bush, 51, and ex-commercial director John Scouler, 49, with fraud by abuse of position and false accounting between February and September 2014.
The charges came after a £250m profits black hole was discovered at the supermarket giant
Today Judge Deborah Taylor told the court that the jury had been dismissed because of Rogberg's condition.
He is understood to have suffered the heart attack last Thursday and is in hospital awaiting surgery which has been set for Friday.
Judge Taylor gave the Serious Fraud office until 2 March to decide whether it will push for a retrial.
A date for a new trial has been provisionally set for 3 September.
During the trial, which began last September, the prosecution alleged Tesco employees were "bullied" and coerced by the three men into fixing the books.
They were accused of forcing staff in "relatively subordinate positions" to present false figures in order to meet Tesco's profit targets.
However, all three denied the charges and claimed the SFO investigation was flawed.
During the trial a lawyer representing Rogberg claimed the prosecution had failed to come up with any evidence for its version of events - that he bullied staff into falsifying the company's accounts.
The latest drama comes following a string of delays in the case, including the judge becoming ill during her summing up, a pause while a juror went on holiday, and another jury member being discharged because of an operation.
Speaking on the steps of Southwark Crown Court this morning Rogberg's solicitor Neil O'May read out a stateemnt from his client.
O'May said: "Mr Rogberg is devastated at the news that the trial has been aborted. He waived his right to attend these last stages after he had given evidence himself for many days, and had participated in the last four and half months of the trial.
He was always very anxious that this jury should be allowed to reach its verdict and is desperately sorry that they were prevented from doing so."