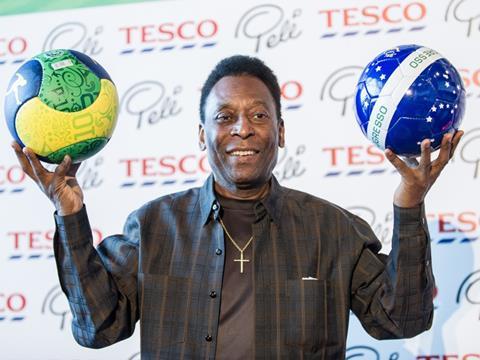 Even if England fans do end up weeping into their beer as usual, Tesco reckons it will win the World Cup in London.

It has launched a new multicultural strategy for drinkers in the capital, which it hopes will guarantee a carnival spirit whatever the outcome.

The retailer claims the unique features of London, which as well as being home to millions of football-loving commuters and residents is one of the world's biggest tourist destinations, merits a departure from its already heavyweight national in-store marketing around the tournament.

As a result Tesco will be lining up a series of London exclusives to attract football fans.

"With its diverse population every team is represented across London," said Andrew Yaxley, managing director of Tesco London. "We have put huge effort into ensuring every customer, whoever they support, gets the broadest range and best offers in Tesco during the World Cup."

As part of the exclusive plans, all stores in London will be selling world beers on key match days including drinks such as Brahma (Brazil) and Corona (Mexico), for the clash between the two on 17 June.

Tesco also plans to target the thousands of office workers who will be decamping to specially set up screens in several locations across the capital. It will be selling PET bottles of Carlsberg, Heineken and Somersby, all exclusive to Tesco. "This will be great for customers who are planning to watch the World Cup at big screen locations across London," said a Tesco spokeswoman, who claimed the move would also help alleviate security concerns about large gatherings of fans.

"We are hoping to see something of a repeat of the olympic atmosphere there was in London," she added. "It really brought a great community feel that we don't always get, and we have so many tourists who visit in June and July we hope to be able to serve many of them."

With more than 500 stores within the M25, Tesco has also come up bespoke strategies in London for its c-stores and larger stores.

"All convenience stores across the capital will receive an extra integrals unit to help increase availability on cold beers and cider to make them a one-stop shop for World Cup customers," the spokeswoman said.

Meanwhile Tesco Extras and Superstores will be running special offers on the 2014 World Cup Brazil game on both Xbox and PS3.
Tesco gives staff a lift in Lincoln
Tesco is trialling a new staffroom concept at its flagship Lincoln Extra store, including a Costa coffee bar, digital screens, Hudl stations and a new healthy eating menu.
The retailer said it was testing the concept with a view towards a wider potential rollout.
The room was designed for colleagues to enjoy their breaks and to be rejuvenated when they returned to the store, Tesco added.
There is speculation the concept will soon be rolled out to 100 other stores.
The new staffroom places emphasis on fresh food prepared on site, with the majority of the ingredients purchased from the shop floor, the company said. Tesco also plans to invite customers into the staffroom during seasonal events.