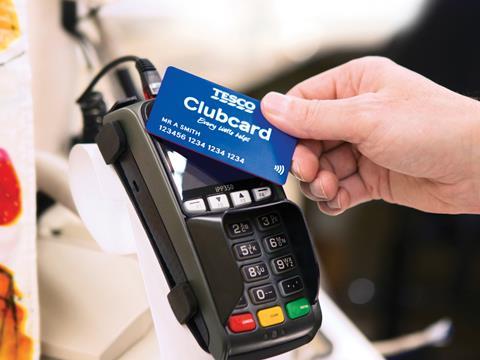 Tesco is to give its loyalty card holders discounts of up to 50% as part of a major new promotion to mark its 100th anniversary.

The MoneySavingExpert website revealed the Clubcard blitz would run between 7 May and 26 May.

The site quoted a document given to staff at Tesco Express stores, although it is understood larger stores will also be involved.

Customers would get money off 'a whole range of products, from coffee to cat food, as well as F&F clothing and BBQ tools in larger stores', said the document.
The move comes after Tesco confirmed earlier this month it was trialling a new system of promotions which could allow its 17 million-plus Clubcard users to get cheaper prices at the till on selected products.

The document says Clubcard holders will have the discounts, including products such as tea, coffee, toilet rolls, crisps and energy drinks, automatically applied at the till or online, and that staff will be given dispensation to award the reduction to shoppers who don't have a Clubcard if they complain.

'If the customer is… clearly disappointed, naturally we don't want them to leave the store having had a bad experience. To help make their experience better, explain that as a "one off" on this occasion only, you will honour this and let them have the discount,' says the document.

Tesco declined to comment.