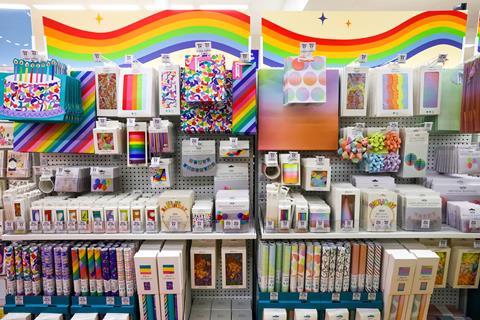 Tesco has launched a Paperchase range in stores in time for Christmas, having snapped up the brand earlier this year.
The Paperchase range, which is landing in 250 stores from today (30 October), includes greetings cards and festive gift wrap, decorations and crackers, as well as stationery products such as notebooks, calendars and diaries. It is also available online in selected areas.
Tesco said it aimed to make it quick and easy for customers to pick up stationery items for work and school, or grab a last-minute greetings card, as part of their weekly shop.
The Paperchase branded products complement Tesco's existing stationery and greetings card range.
"Paperchase is a well-loved brand by so many, and we're proud to bring it to Tesco stores across the UK," said Tesco home & clothing MD Jan Marchant.
"We know many customers will be excited to see Paperchase products returning to stores, and we also hope to introduce the brand to many new customers.
"We look forward to exciting and delighting stationery fans with new products and some old favourites – look out for them in your local store."
Tesco bought the Paperchase brand and IP earlier this year, after the stationery retailer collapsed into administration. The deal did not include Paperchase's 106 stores, which subsequently closed.