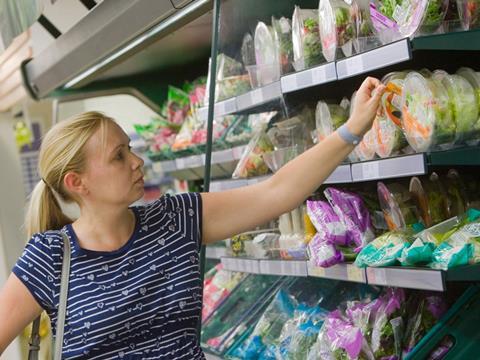 Tesco is being forced to check display prices across its 3,500 UK stores after a BBC investigation uncovered on-shelf promotions that were months out of date.

The retailer ordered the large-scale checks after an undercover reporter for the BBC Inside Out programme, due to be screened tonight, discovered misleading promotional offers at two-thirds of stores visited.

The reporter was overcharged in 33 of the 50 stores due to a raft of marked promotions that were out of date and no longer valid at the checkout.

Although the supermarket honoured the discount if a shopper noticed it had not been applied, trading standards officials said that it was unknown how many had not checked and could have been left out of pocket.

Some stores failed to remove out-of-date labels on the shelves even after reporters pointed out the discrepancies to staff.

One Tesco Express outlet in Birmingham repeatedly failed to remove inaccurate labels showing produce as on offer for more than month after the problem was brought to their attention.

Martin Fisher of the Chartered Trading Standards Institute said such errors could break consumer protection laws under Unfair Trading Regulations 2008, the BBC reported, particularly if the stores failed to rectify the error.

"That is very bad. It's pretty basic that if one customer has shown something wrong then it's put right to stop other customers being misled," added Fisher.

Supermarkets have previously come under fire from consumer watchdog Which? for multibuy deals that don't save money, and Tesco admitted it had ordered a UK-wide operation to check there were no more cases. It has asked colleagues to "re-focus" on ensuring price and labelling routines and putting a duty manager in charge of all price labelling complaints to make sure it acts immediately if problems are found.

A spokesman said: "We take great care to deliver clear and accurate price labels for our customers so they can make informed decisions on the products they buy. We are disappointed that errors occurred and will be working with the stores involved to reinforce our responsibilities to our customers."

The investigation will air on BBC1 at 7.30pm tonight.