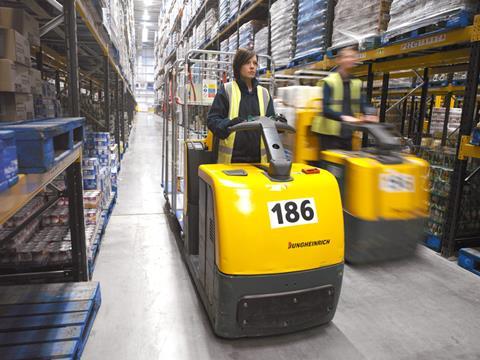 Tesco has mothballed a project designed to almost double its online sales, as it concentrates all its resources on tackling the coronavirus.

Plans for a network of 25 urban fulfilment centres in stores, the first of which was due to open in West Bromwich last month, have been put on hold.

They were to have been launched in place of excess retail and warehouse space across its stores.

CEO Dave Lewis also revealed staff from another of its recent projects, the acquisition of Best Food Logistics, which distributes food to foodservice operators including KFC and Burger King, have been temporarily re-deployed elsewhere in the company, along with staff from its Booker operations.

More than 50,000 Tesco staff are off sick or self-isolating, equivalent to over 15% of Tesco's 320,000-strong workforce, Lewis added.

Tesco had forecast the costs of the coronavirus outbreak to its retail operations could range from £650m to £1.2bn, depending how long the crisis lasts, with its most optimistic forecast that it would be August.

Tesco revealed group sales for the 53 weeks ended 29 February 2020 were down 0.7% , with UK sales up 0.1% for the period, while group profits were up 13.5%.

However, since the panic buying of two weeks ago began, Lewis said Tesco had seen a 30% uplift in sales in the UK, with some products being "cleared from the supply chain" as shoppers stockpiled goods.

The Tesco boss, who confirmed he would still be standing down on 1 October, said Tesco's response to the crisis was thanks to staff pulling together and adapting to crisis conditions.

"I'm very proud at the way the business has responded at every level," he added.