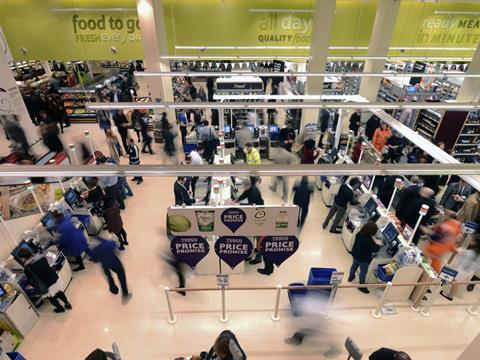 Tesco was this week facing a growing backlash among staff over its plans for a shake-up of its in-store management.

By the time it went to press, The Grocer had received nearly 270 comments on its online story on the changes last week, the vast majority expressing anger at the move.

This week, sources within Tesco were stressing that the management changes - which will see the scrapping of team leader positions across different types of stores - were still being trialled and confined to 12 stores in the East Midlands area, with no decision yet made on whether they would be rolled out elsewhere.

It has also emerged that, for the time being at least, the staff affected would not be forced to accept reductions in pay.

However, with Tesco admitting some may choose to take redundancy, it was facing a battle to convince staff the changes were not about cost-cutting.

"The company is acting in a shocking way… using staff as a scapegoat for the failed service programme," said one person on thegrocer.co.uk. "Claiming this isn't a cost-cutting exercise is a joke especially coming from Mr Clarke who earns in excess of £1m."

Another commented: "Tesco are trying to save money in the wrong place this time."

Another wrote: "Think it's pretty disgusting. Just found out today off another member of staff. I wasn't even told by my store manager. Knew this would happen as they're trying to make the money back they are spending on the stores."

Tesco said the changes were being trialled to better reflect the needs of multichannel shopping habits and that the trial would result in no headcount changes.

"We continually review our structures to make sure the way we organise work in our stores helps us to provide a great service for customers," said a spokesman.