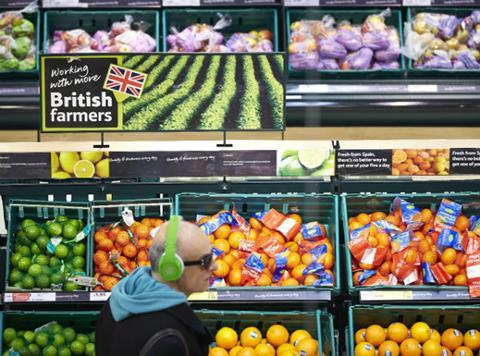 Tesco is launching a major shake-up of its commercial team, saying it wants to create greater strategic and longer-term deals with fresh food suppliers.

The move, spearheaded by Tesco's chief product officer Jason Tarry, marked a "fundamental change" in the way suppliers would do business with the UK's biggest retailer, said industry experts.

It comes as Tesco tries to maintain what it claims is its lead among the supermarkets in fighting off inflation amid rising commodity costs and the impact of Brexit.

Under the new structure, leadership roles in Tarry's commercial team will be split between sales managers and buying managers.

Sales managers will work with suppliers on areas such as supply chain improvements, production issues, forecasting and promotional strategy. They will have a key role in using Tesco's Dunnhumby data in its partnerships with suppliers.

However, negotiations on price will be conducted by buying managers within the different produce teams.

Tesco said the new model, which would be used for a raft of fresh categories, would allow dedicated experts to focus on one area instead of trying to cover both buying and selling. It hoped this would lead to "more collaboration in both areas", it added.

While much of the strategic work with suppliers will be handled by selling managers, Tesco said buying managers would be able to look across the supply base and find opportunities for sourcing produce more efficiently, for example when sourcing products such as lettuces and lemons from the same region, using the same distribution chain.

All teams will continue to report into a category director, which Tesco said would ensure an integrated approach to the delivery of its strategy.

A Tesco spokesman said: "We're implementing a new structure within some of our product teams which better reflects our move to more strategic, longer-term partnerships with our fresh food suppliers.

"The new structure will provide suppliers with dedicated experts in both buying and selling who will help develop the right offer for customers and work collaboratively with suppliers to improve efficiency in the supply chain.

"We recognise this is a big change and we'll be supporting suppliers during the transition."

Tesco has been engaged for months in talks with its suppliers about how to keep a lid on inflation, encouraging longer-term deals it claims will drive better volume sales.

Last week, CEO Dave Lewis told analysts that almost 100 Tesco suppliers had more than doubled their volume sales in the past year.

Negotiation expert and former Tesco senior buying manager John Butler said the move was a "fundamental change" in the way Tesco did business.

"It's an inspired move by Jason and it is actually the selling manager that is going to become the gatekeeper to the business," he said.

"They will be the ones using the Dunnhumby data and discussing the long-term relationship whilst the buying manager then goes and buys the product at the best possible price."

However, one senior retail source said there were risks in Tesco's shake-up.

"If I was involved in this then I would want to be the selling manager - they are the ones that are going to have the strategic relationship. There is a danger the buying manager is basically seen as a procurement monkey."

With the backdrop of inflation and Brexit, cultivating long-term relationships with suppliers has become a key strategy for retailers.

Last month, Co-op Group CEO Steve Murrells told The Grocer the success of talks with suppliers about longer-term agreements were crucial for the retailer to continue its momentum.