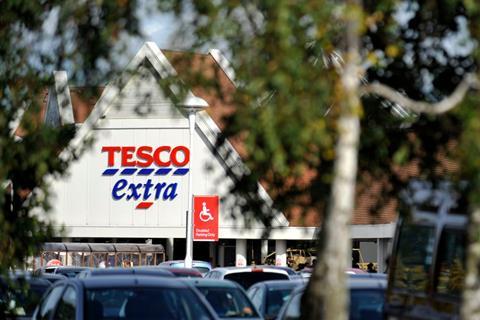 Tesco has slashed the length of payment terms to small suppliers to try to help them cope with a cashflow crisis in the coronavirus outbreak.
The supermarket giant said it would shorten the period of payment terms from 14 to five days, "with immediate effect".
The move comes a week after Morrisons introduced "immediate payments" for smaller suppliers in a bid to prevent them going under.
"We continue to work through our response to the Covid-19 outbreak and are committed to working together with our suppliers to serve our customers," said a Tesco spokeswoman.
"We recognise this is a particularly challenging time for our smaller suppliers and have therefore shortened their payment terms from 14 days to five days with immediate effect. We expect this change to remain in place for three months."
Previously Tesco said it was confident its original 14-day terms would work during the crisis, but it has quickly revised its position, amid growing fears for the vulnerability of smaller businesses.
Tesco defines small suppliers as those with less than £250,000 worth of business a year with the supermarket.
Morrisons previously set its threshold at £100,000 but last week raised it to £1m.