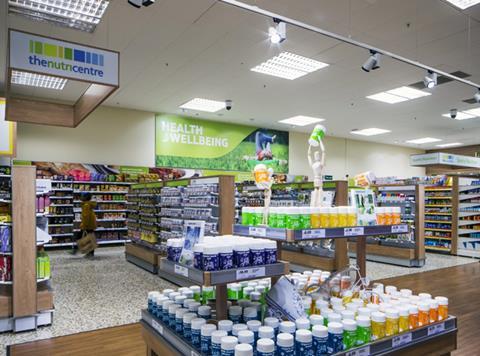 Tesco is offering free "health tours" of its stores in a bid to help consumers wean themselves off foods high in salt, fat and sugar.
The tours, which are being trialled in 13 Extra stores across England, aim to educate shoppers about "hidden calories" in certain foods and to help them develop individually tailored diets, with some customers getting 30 minutes with experts.
The move follows UK MD Chris Bush's "call to arms" last month urging the supermarkets to do more to tackle obesity and last year's launch of its Tesco and Society report, which made fighting the crisis one of its key goals.
In the report, Tesco pledged to "provide customers with more personalised information" and it said this week that the latest initiative was more proof of that being put into action.
"Some of these tours are on a one-to-one basis but we are also taking round groups of up to eight at a time," said a Tesco spokesman.
"This is all about us trying to help customers get more information about labelling and the content of food and develop healthier diets."
The tours are being run by experts from Tesco's Nutricentre service and include visits to the food-to-go area, the fresh fish counter and the recently relaunched Healthy Living range.
"We are helping customers with questions they may have over labelling and the new traffic light scheme, but also issues such as foods that provide omega oils such as oily fish and the importance of beans and pulses," added the spokesman.
Nutritionist Aimee Wheeler, who runs the Nutricentre at Tesco's Horwich store near Manchester, claimed that fears raised in recent TV shows attacking high levels of ingredients such as sugar in food had had positive impact.
"TV programmes like The Truth About Sugar are great because they're alerting people to the hidden content in their food," she said.
"We go that bit further and offer a personal look at customers' diets to let them know where they could be eating more healthily."
Wheeler also claimed labels on foods were "really confusing".
"A sandwich may say that it is only 200 calories, which sounds good, but then you look at the amount of sugar and salt in it and you realise it isn't that good at all," she told the Bolton News.
Tesco's latest move comes as health NGOs accuse supermarkets and suppliers of hiding behind food labels.
Last week, health campaigners seeking to expose "hidden dangers" in foods high in salt, fat and sugar launched a new FoodSwitch app for mobile phones, based on the government's controversial traffic light hybrid system, to which Tesco and all the main supermarkets have signed up.