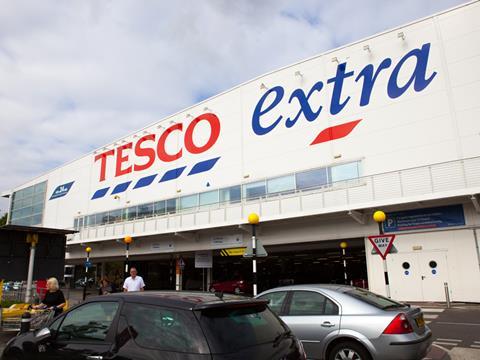 The investigation into the £263m black hole in Tesco's finances stepped up a gear today as it was revealed the Serious Fraud Office (SFO) was to take over responsibility for the probe into the accounting scandal.
Eight executives, including UK MD Chris Bush and commercial director John Scouler have been suspended since Tesco launched an internal investigation into the misreporting in its interim accounts a month ago.
The SFO said in a short statement today that "the Director has opened a criminal investigation into accounting practices at Tesco plc".
Tesco, which had said last week that the Financial Conduct Authority would take charge of the investigation, today said it had been co-operating fully with the SFO "and will continue to do so".
"Tesco has been notified by the Financial Conduct Authority that, in light of the SFO investigation, its investigation will be discontinued," it added.
Last week Tesco CEO Dave Lewis said the investigation run by the retailer and its accountant Deloitte had found no evidence of personal gain from any of those under investigation.
The SFO has sweeping powers to take action against companies either for issues related to their responsibilities as listed companies or for issues of "market abuse".
In 2012 it hit UBS with a massive £160m fine for its role in the Libor scandal.