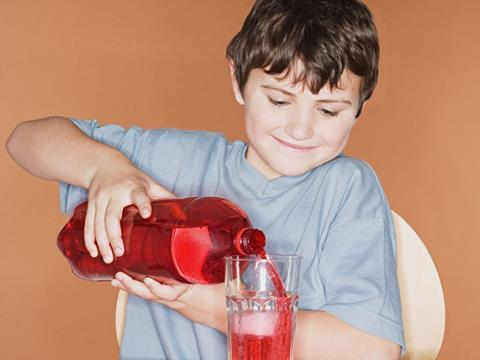 It may not yet be a movie (unlike in the States where anti-sugar film Fed Up debuted at the Sundance Festival last week), but Tesco is playing a supporting role in making sugar public enemy number one.

Tesco - now in alliance with unlikely bedfellow Action on Sugar - has written to soft drinks suppliers telling them it wants to remove all added sugar from kids' soft drinks by February. Next on its hit list are artificial ingredients across soft drinks, with Tesco demanding a major wave of reformulation.

Its proposed kids' ban puts it on a collision course with suppliers including Coca Cola Enterprises, whose Capri-Sun, recently "named and shamed" by AOS for having five teaspoons of sugar in a 200ml product, is one of those facing being removed from shelves if it doesn't join the likes of Britvic's Fruit Shoot, which recently went added sugar-free. The non-diet versions of Suntory-owned Ribena, despite a 10% reduction in sugar last year, are also in the firing line.

"I'm clear that the short term is about how we take added sugar out," soft drinks buying manager David Beardmore tells The Grocer. "The medium term is about how we reduce our dependence on artificial sweeteners, and the third thing is how we work with suppliers to encourage innovation to allow us to make these shifts."

AOS claims it is possible for the industry to take 10% of all sugar out of all food and drink categories without resorting to artificial ingredients or other replacement ingredients.

Yet in also pinpointing artificial sweeteners, Tesco is entering a debate that splits not only the drinks industry but AOS experts, too. Professor Jack Winkler, one of its advisers and former professor of nutrition policy at London Metropolitan University, claims that while Tesco's intervention is a "triumph" for the campaign, demonising artificial sweeteners is misguided. "Tesco is responding to what it perceives to be a consumer demand for non-artificial ingredients and I believe that is a mistake and don't think they will carry it through," he says.
And what of other categories?
Winkler says reformulation should be guided by "scientific evidence" including December's favourable ruling by EFSA on the artificial sweetener aspartame, following the most comprehensive review to date. "There are two routes to reduction of sugar intake," he adds. "One is gradual de-habitualisation but the other is recognising that sugar is not like salt or fat and the real challenge is not just to use sweeteners but to extend them to other product categories other than soft drinks." We should be looking at how they can be used in other products such as confectionery and dairy goods. It's not just Tesco that are ducking this issue but most of my colleagues in science too. I simply don't think that is morally defensible any longer. We have to take a stand one way or another."

Natural sweetener stevia could be a big winner from Tesco's move, with Beardmore citing its March launch of Tesco Classic 30% Less Sugar Cola, the first own-label soft drink made with the natural sweetener, as the sort of innovation he wants from brands. But reports are rife of technical and taste issues with stevia, with Vimto among those revealing they have abandoned trials. "The people who buy our products don't want artificial ingredients," says Amanda Grabham, marketing director of SHS, producer of Bottlegreen and Shloer. "It's difficult to use stevia in our current brands because we can't deliver the same taste. Over a long period, with innovation and with new products, yes, it might be possible."

As well as a race for innovation, the rise of AOS has also led to a scramble for scientific evidence for defence against its attacks, with Coca Cola-owned Innocent revealing it has commissioned major research to try to prove that, while high in sugar, its products have major nutritional benefits as part of a balanced diet.

"One of my biggest fears is that the agenda starts getting driven by alarmist headlines," says chief executive Douglas Lamont. It could already be too late on that score.