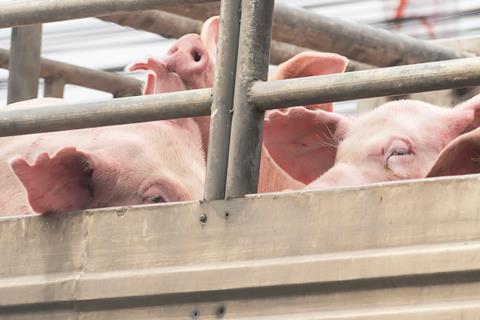 Campaigners have urged Tesco to crack down further on its meat suppliers after the supermarket released new measures to try and reduce deforestation-linked soy in its supply chains.
Most soy is used in livestock feed, and Tesco issued a new policy for own-brand meat suppliers last month as part of efforts to source only deforestation and conversion-free soy by 2025.
Under Tesco's new policy, suppliers must identify and report on all their soy's country of origin by January 2022, while the use of credits will "no longer be adequate to demonstrate compliance" with Tesco's requirements by the same date.
Tesco failed to spell out however what action will be taken against suppliers which fail to meet the requirements, prompting campaigners to insist stronger action must be taken.
It is the latest iteration in an ongoing debate between supermarkets and campaigners over the best way to address the widespread deforestation caused by soy production in Brazil.
While supermarkets like Tesco opt for a collaborative approach across the supply chain, working in partnership behind closed doors, campaigners are pushing companies to become more politically vocal and incite public pressure for reform.
Tesco's new policy does represent an improvement upon the status quo, said Robin Willoughby, UK director of global environmental group Mighty Earth, but its "significant flaws essentially leave a 'get out of jail free card' for its suppliers".
He pointed to Tesco's continued reliance on third party certification schemes to verify their soy as deforestation-free, arguing it serves only to improve their only supply chains while failing to tackle the problem at large.
"It allows companies like Cargill to sell premium certified products to Tesco, whilst simultaneously deforesting other parts of their supply chain," claimed Willoughby. "It's one of the critical flaws that's being highlighted with certification as a method."
Campaigners are therefore urging Tesco to adopt a 'group level accountability' approach in which any subsidiary of a company linked to deforestation would also be dropped as a supplier.
Greenpeace, for example, is pressing Tesco to drop Moy Park and Tulip, two suppliers owned by the Brazilian meat giant JBS which has faced allegations of links to Amazonian deforestation.
Willoughby believes Cargill and its subsidiaries, such as Avara Foods, should also be dropped after the food giant was linked to deforestation in Brazil. "That's the way to gain traction over the larger companies," he said. Nestlé has stopped buying Brazilian soyabeans from Cargill while Norway's Greig Seafood hit out against the company last year by issuing corporate bonds on the condition that the proceeds do not find their way to Cargill.
However, Cargill's dominance over the British soy market leaves some with doubts on the plausibility of such a scheme. Cargill is not only one of the largest importers of Brazilian soy into the UK each year, but operates Britain's only crushing mill for turning soybeans into soymeal suitable for animal feed.
Given the logistical challenges of bringing these materials to the UK are much greater than what any one company can change on their own, "there are frankly few ways to see how a company like Tesco could feasibly drop Cargill as a trader throughout their entire value chain," said Will Schreiber, partner at 3Keel and a representative for the Retail Soy Group.
A Tesco spokesperson said it is "committed to fully playing our part to prevent deforestation, and we met our 2020 industry-wide target of certified 'zero net deforestation' for our own direct soy sourcing a year early.
"Recognising there is more to do, we have set an additional 2025 target to only source our UK soy from verified zero deforestation regions. We are working with our suppliers to ensure they meet our updated soy policy standards, with the goal of driving improvements throughout the wider supply chain."
Tesco was among 160 retailers, food manufacturers and investors who wrote to soy traders last year demanding an end to soy from areas in the important biodiversity hotspot cleared after 2020.
Cargill has pledged to eliminate deforestation in its supply chains by 2030, while Avara has committed to eliminate deforestation in its soy supply chain by 2025. JBS has committed to achieving zero deforestation across its supply chains by 2035, and eliminating illegal deforestation by 2025.