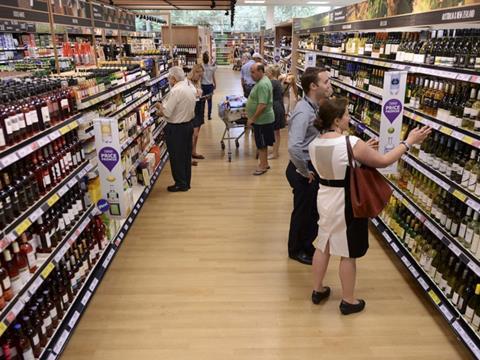 The implications of today's shock announcements by Tesco go much further than a profit warning.
New boss Dave Lewis was always going to be thrust into the spotlight as few business leaders before him, but the decision of the Tesco board to parachute him in a month early ramps up the pressure even further.
Aside from less money heading into shareholders' pockets, what does it all mean for Tesco's strategy?
Lewis had already been expected to conduct a root-and-branch review of the business (a process that will now officially begin on Monday) but the board's decision to slam the brakes on its store revamp programme and slash overall capital expenditure by £400m would surely not have been taken without his seal of approval.
This and the decision to set an interim dividend of 1.16p per share, 75% down on last year, suggests there will be money at Lewis' disposal to launch a second-half fight back of sorts.
Given Tesco's current performance in the grocery market, that cannot come soon enough.
Pressure at fever pitch
Pressure from the City reached fever pitch this week as Kantar Worldpanel figures revealed Tesco had recorded a 4% fall in sales in the 12 weeks to 17 August, with its share of the market down to 28.2%, from 30.2% a year ago.
Today, figures from Nielsen were even worse, showing Tesco suffered a 5.9% fall in sales in the 12 weeks to 16 August, compared to a 0.3% increase by Asda and a much smaller 0.7% fall for Sainsbury 's.
| | 12 WE 16 AUG 2014 | 12 WE 17 AUG 2013 | % sales change |
| --- | --- | --- | --- |
| TESCO | 28.2% | 29.7% | -5.9% |
| ASDA | 16.3% | 16.1% | 0.3% |
| SAINSBURY | 16.2% | 16.2% | -0.7% |
| MORRISONS | 11.0% | 11.3% | -3.3% |
| CO-OPERATIVE | 5.9% | 6.0% | -1.0% |
| ALDI | 5.4% | 4.2% | 26.2% |
| WAITROSE | 4.9% | 4.7% | 4.6% |
| LIDL | 4.1% | 3.4% | 20.9% |
| MARKS AND SPENCER | 3.1% | 3.0% | 2.3% |
| ICELAND | 2.1% | 2.1% | -0.7% |
Source: Nielsen
As if to rub salt into Tesco's wounds, Lidl this week announced it expected to smash the £4bn sales barrier this year - a sales hike of 20% year on year. UK MD Ronny Gottschlich promised it was "only just scratching the surface" of what was to come.
"Customers are deserting Tesco in droves and although the discounters are getting a lot of the coverage it's not just the likes of Aldi and Lidl that the Tesco board will be thinking about with this decision, it's what they are going to do to stop losing share to Asda and Sainsbury's," says Kantar Retail analyst Bryan Roberts.
Power vacuum
Today's events certainly suggest Tesco has realised it cannot afford a power vacuum at the top of the business to develop.
In retrospect it does seem remarkable that the board, which axed Clarke in mid-July, was willing to wait until 1 October to start a review of the business under its new man.
"They had seemed remarkably relaxed about effectively having no leadership in place"

Bryan Roberts
"You get the impression that Lewis and the new MD must have signed this off," says Roberts. "It's all part of a greater sense of urgency. They had seemed remarkably relaxed about effectively having no leadership in place as we're led to believe that Philip Clarke has been very much hands off since July.
"You have to wonder about some of the decision making and the lack of decisions. They have just seemed to be muddling on."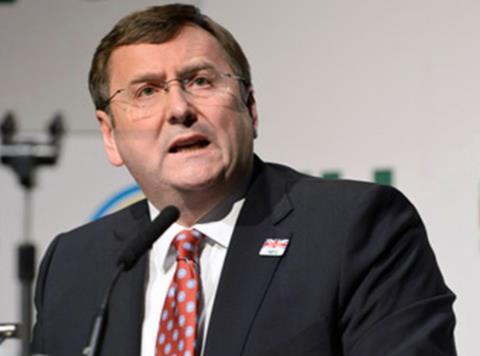 "Clarke has been left as the last man standing," adds David Gray, an analyst at Planet Retail. "One by one all the old guard had left or been got rid of and there is nobody left steering the ship."
Clive Black, analyst at Shore Capital, claims today's announcements "fundamentally raise questions about the capability of the management under Mr Clarke at this once great company."
"As such, we expect, as part of a range of measures, there to be considerable senior management change under Mr Lewis in time, as Tesco needs a world-class top team to take it forward," he adds.
Price war
But do today's moves signal a U-turn in the retailer's reluctance to embark on a fully fledged price war with its rivals, despite chairman Sir Richard Broadbent warning only a few weeks ago that such a move would be folly,"a strategy of decline"?
"We stand by our view that Tesco has to further reset its UK trading margin," says Black.
"We expect Tesco UK to be more competitive on base pricing as part of a re-engineered offer to its customers under Lewis, who commences work in October. Such an offer is likely to involve a re-based margin.
"Some of the financial pressures [on Lewis] will be eased by a 75% cut to the interim (and we expect full-year dividend) to 1.16p, which will take the yield down to 1.6% but save the group c£900m per annum," adds Black. "In addition to a £400m cut to capex spend (in IT and store refits) it provides £1.3bn of annual cash resource for the new team."
"We stand by our view that Tesco has to further reset its UK trading margin"

Clive Black
But Roberts believes it would be foolhardy for Tesco to come out all guns blazing on price and says the problem is more about the execution of Clarke's plans, rather than their general direction.
"The decisions on the dividend and cap ex does suggest that they want to give Lewis something of a war chest," he says "But I think what Tesco needs is a much greater clarity on price, rather than necessarily price cuts.
"At the moment its pricing strategy is so confusing you sometimes have products in store at three different price points."
"I think today's announcement, if anything, suggests that Tesco is not about to go nuclear on price," adds Gray. "The fact that they have cut cap ex and the dividend I think is all about giving Lewis headroom, rather than an indication of a price war through cutting margins."