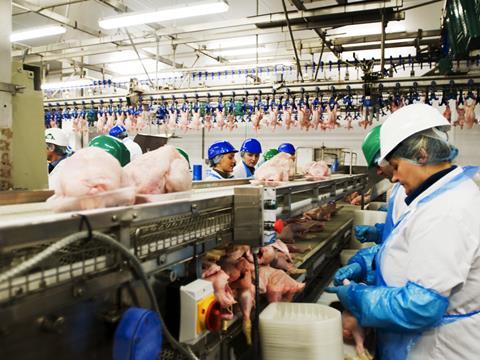 Unite workers protested outside a West Midlands Tesco store today after alleging 2 Sisters Food Group bosses were behaving like "tin-pot dictators".

The union has accused 2 Sisters of dismissing a Unite representative, suspending four members of staff, and allegedly assaulting another, as well as using covert CCTV and audio recording equipment to spy on workers.

The demonstration took place between 11am to 12pm on Monday (6 March), at Tesco's West Bromwich store. Tesco is a major customer of 2 Sisters.

"The view from the workers is that the company wants to maintain a quasi-slave culture on minimum terms to generate maximum profits," said Unite acting national officer Sulinder Singh. "Unite members and reps are routinely being threatened for whistleblowing or raising food safety issues, as we believe there is a dangerous focus on the products leaving for dispatch at any cost."

A spokesman for 2 Sisters said the accusations made against the company were untrue, misleading and "do not represent the reality of the situation on the ground".

"We note the protest planned by Unite members, but do not understand its purpose or what it is trying to achieve," he added.
"What is factually correct is that we are undertaking disciplinary proceedings with four union colleagues at two of our West Midlands sites. These are going through the normal procedural steps, with three of them under investigation pending further hearings. The fourth has attended a disciplinary hearing, which did not result in a dismissal. Each case is unconnected."