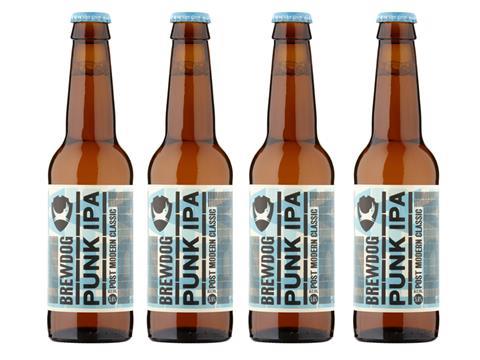 The Co-op is preparing for a national launch of an 18-strong craft beer collection to claim a bigger share of the burgeoning category.

The beers will be available from the beginning of next month, featuring a selection from micro and major brewers. They comprise 10 beers that are completely new to the retailer, alongside eight drinks that have been trialled in a small selection of stores, which will be rolled out on a wider scale together with the newcomers.

Each of the beers in the collection, which includes drinks from Brooklyn, Goose Island, Pistonhead, Adnams, Leffe, BrewDog, Blue Moon and Samuel Adams, will come with a £1.89 price tag, and will be on a permanent three for £5 offer.

The majority of the drinks will be rolled out in bottle format, with just a few cans included. Depending on size and area, 90% of stores will stock at least four SKUs.

The launch marked the retailer's biggest craft push in the beer aisle to date, said BWS category manager Simon Cairns, adding the ambition was to add value to the Co-op's beer category through the premium market by tapping the "current booming" craft beer sales.

The focus on craft follows a shake-up of the Co-op's alcohol fixture in March. The merchandising overhaul formed part of a strategy the retailer said would make it "more agile and sophisticated" in the way it presented beer, wine and spirits.

So far, the initiative had proved a "great success" and had helped boost overall BWS sales, said Cairns.