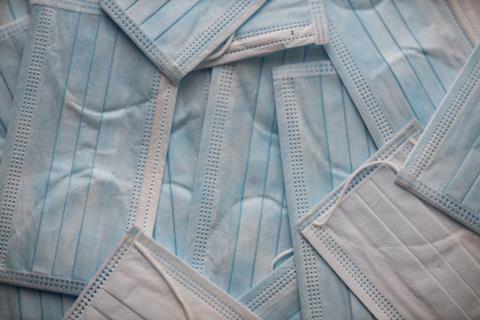 The retailer launched reusable and disposable non-medical grade face coverings at the end of May

They have seen a surge in demand and are now outselling everyday essentials such as milk
The Co-op's recently launched face masks have become its bestselling products, according to the convenience retailer.
The Co-op launched two variants of non-medical grade face coverings – reusable and disposable – at the end of May, and says they are selling faster than milk and other everyday essentials.
The disposable ones cost £3 for a pack of five, while the reusable ones are £3 each.
The retailer has secured "millions more" in stock to meet the huge demand surge. They are already stocked in all its 2,600 stores and it now plans to add to ranges offered online, both through Deliveroo and its own platform at shop.coop.co.uk.
"As a community retailer with a store in every postal area, this move ensures our customers and members can get access to face coverings easily," said Co-op buying manager Joseph Turner.
"We know it's important to reserve valuable PPE for health and care workers so these are not suitable for medical use but have been designed with customers in mind and are just one way we can be careful, along with social distancing and washing our hands. Following the demand, we have secured more stock to ensure we can continue to serve the nation."
Aldi also launched non-medical grade face masks this week, at £4.99 for a two-pack of reusable masks or £5.79 for a 10-pack of disposable ones.
Most major supermarkets are expected to begin selling face masks within the next two weeks. Non-medical grade is seen as an option that avoids buying up stock that could help frontline workers.