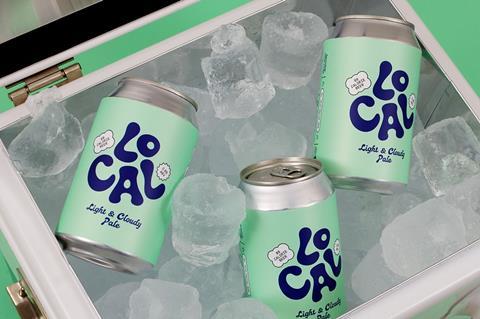 The Co-op has selected the second wave of small food businesses to join its accelerated support scheme, The Apiary.
The eight new successful suppliers will now have the opportunity to work with Co-op after pitching their products to the convenience retailer's buying team.
They will work towards getting their products on shelves in selected stores before the end of the year.
The suppliers involved in this year's scheme include fairly sourced Ugandan coffee Blue Turaco, cloudy vegan beer Local and vegan 'superfood'-infused water brand Revibed Drinks, which last month won the Dragon's Pantry award at the Farm Shop & Deli Show.
The suppliers will receive tailored support, mentoring and advice on all aspects of the product journey, including industry and consumer insight, technical hints and tips, and access to the convenience retailer's dedicated buying teams.
"The search for new suppliers is an exciting time for our Apiary programme, and we are delighted to announce the new group of suppliers who we will work closely with during 2023," said Co-op head of commercial for drinks, frozen community buying & Apiary Rebecca Oliver-Mooney.
"We believe they all offer a real point of difference to interest, enthuse and excite Co-op members and customers in our communities."
Co-op began its latest search for businesses to join the Apiary programme at the start of the year. It said it was looking for suppliers with a real point of difference and alignment to Co-op's vision of co-operating for a fairer world, while promoting further diversity and inclusion within its range.
The other suppliers involved are Oatsu, Humanitea, House of Cinn, Black Milk Desserts, and Wilderbee Hot Honey.
Businesses that joined the Apiary scheme in 2022 were Dapur Mariae; Scrapples; Superfoodio; The Woolf's Kitchen; the Wonky Food Co; Nemi Teas; Mon Dessert and Urban Rajah. Their products hit Co-op shelves last autumn and winter.