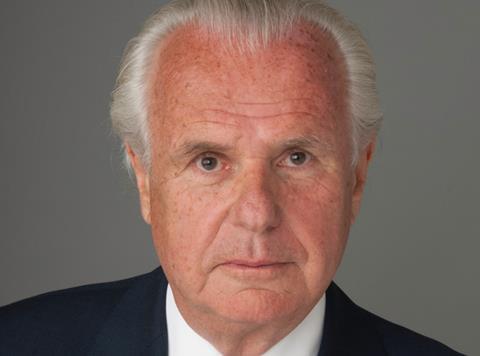 The Co-operative Group should not appoint a new CEO until its governance issues are resolved, according to Lord Myners.
The former Marks & Spencer chairman was appointed a non-executive director by the society in December last year and tasked with leading The Co-op 's review into corporate governance.
In a progress report released today ahead of his final report expected in April, Myners said: "Until the outcome of these constitutional changes is decided, it is my opinion that it would be inappropriate and premature to proceed with the appointment of a new CEO in view of the risk that, while these governance issues remain unresolved, The Co-op Group will be unable to attract applications from best in class retail executives."
Co-op Group CEO Euan Sutherland resigned on Monday, claiming it would be "impossible" to implement the "fundamental modernisation" needed at the society until "professional and commercial governance" were adopted.
In an outspoken report, Myners warned the society could "run out of capital" if it didn't make urgent changes to its governance.
He said the review "has to produce a highly competent and qualified group board with non-executive directors who possess the skills and experience to exercise leadership and effective oversight of executive management who are running a business in the UK.
"Unless the group takes urgent steps to reform its governance so that it generates sustainable economic value, it will run out of capital to support its business."
"Unless the group takes urgent steps to reform its governance so that it generates sustainable economic value, it will run out of capital to support its business"

Lord Myners
He described the past year as "traumatic" for the society and said the "near catastrophic loss" at the bank that "brought the entire organisation to the brink of failure… dramatically highlighted the need for the most rigorous examination of the group's governance".
Myners also laid out 10 key recommendations. These included the creation of a group board made up of an independent chair, six to seven non-execs and two executive directors; a new National Membership Council of around 100 people and 20 staff; and for the CEOs of independent co-op societies to cease to sit on the group board.
The Co-op Group's group board is currently made up of 15 members elected from regional boards, five CEOs of independent co-op societies, and Myners. There are no executive directors on the group board.
Myners was highly critical of the group board, claiming it had "collectively presided over losses of several billion pounds in the course of the last few years".
"Debt has reached levels that are no longer sustainable without the sale of treasured assets," Myners added. "Sale and leaseback transactions represent an expensive addition the cost of which does not appear, even now, to be fully appreciated by the board."
He also revealed he was "deeply troubled by the disdain and lack of respect for the executive team that I have witnessed from some members of the group board".
"There is a phrase frequently used in Co-op Group circles that the executive should be 'on tap but not on top'. It is now clear to me that this is a widely held but deeply flawed representation of the reality in recent years. Elected directors have simply not been up to their task of holding the executive to account."
He said his recommendations, which will be put to a vote at the society's agm in May, were designed to "achieve radical reform of the group board, while ensuring that the group remains fully in accord with its core co-operative values and principles".
Myners also said the Co-op needed "governance that is fit for purpose" and that it had suffered from "acute weaknesses in its governance framework that over many years have gravely damaged the organisation."
"The Co-op Group's three-tier system of elected member representation has consistently produced governors without the necessary qualifications and experience to provide effective board leadership and to monitor, challenge and to provide guidance to management.
"This has massively raised the cost of decision-making and diminished genuine accountability throughout its governance hierarchy."