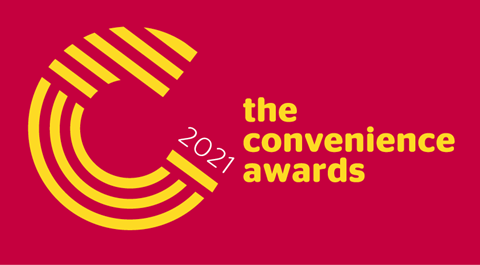 A new date has been unveiled for The Convenience Awards 2021 and entries are now open.
The face-to-face event will take place next September in Central London where a total of 23 awards will be handed to independent retailers, head office symbol groups and suppliers across the convenience channel.
The event, which brings together the convenience expertise of The Grocer, Convenience Store and Lumina Intelligence, will once again showcase the very best people, businesses and initiatives in the sector.
Awards celebrating independent retailers are self-entry, with the winners selected by a panel of independent convenience store experts.
In 2020, hundreds of entries were received, with convenience store retailers across the country sharing their inspiring stories and shouting their achievements. The entry deadline for next year's event is April 2021.
Head office symbol group categories will be voted for by shoppers using Lumina Intelligence's Convenience Tracking Programme, and supplier categories are selected by Lumina Intelligence's retailer panel.
In a joint statement, Jill Livesey, MD at Lumina Intelligence and Lorraine Hendle, MD at The Grocer and Conveniencestore.co.uk said: "2020 saw us come together virtually for a fantastic conference and awards that showcased and celebrated the very best across the convenience retail community.
"We are excited to announce that our inspiring industry will be coming together for a face-to-face event in September 2021.
"Since March, the convenience retail industry has remained on the front line keeping the nation fed and these challenging times look likely to continue for the foreseeable future.
"There have been so many inspiring stories of retailers, suppliers, wholesalers and service providers providing a shining light for local communities. We look forward to highlighting these inspiring stories next year in London."
To enter please go to https://www.theconvenienceawards.com/live/en/page/home
The Convenience Conference is also set to return next year, about which more information will be released in the new year.