Can playing the provenance card give butter enough cachet to reverse losses? It's working for 'British' Anchor and Kerrygold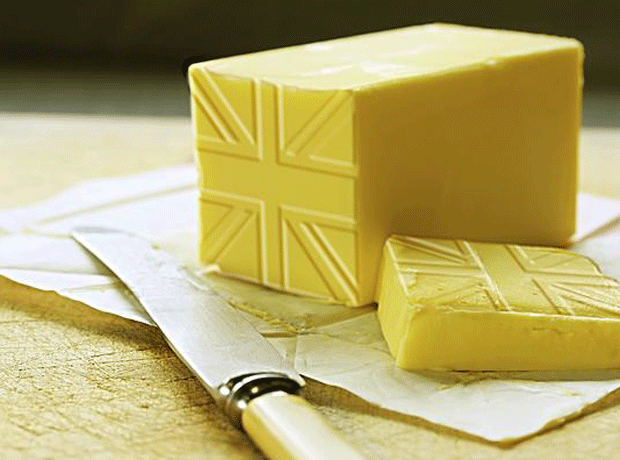 Flora has suffered the most high-profile fall from grace - as it was humiliatingly forced to backtrack on its £30m reformulation - but few in the BSM category can really feel happy about their performance over the past year.
Value sales across the category are down by 2.5% to £1.3bn, and volumes fell 0.4% to 430,134 tonnes [Kantar Worldpanel 52 w/e 9 June 2013]. And just two of the top 10 brands - Arla-owned Anchor and Lurpak - have managed to achieve value and volume growth in the last year [IRI 52 w/e 25 May 2013].
In light of such challenging category dynamics, and with promotions rife, it's no surprise brand owners are looking for new strategies to encourage greater brand loyalty, and many suppliers in the butter segment are opting to use provenance to do that.
But is a focus on provenance enough to make a difference to sales? How are supplier using provenance precisely? And to what extent can the trend translate into spreads?
Dairy Crest has long played up the British credentials of its Country Life butter, which also carries the Prince's Countryside Fund logo; but its patriotic marketing - including a Johny Rotten-fronted campaign aimed squarely at arch rival Anchor - has lost some of its edge since Arla transferred production of Anchor butter from New Zealand to the UK in August 2012. Anchor is now playing Country Life at its own game, with its new on-pack flash to blocks screaming 'Supporting British Farmers', and the move appears to be paying off - while the overall block butter market has lost 0.1% of its value in the past 12 months [Kantar], value sales for Anchor are up by 2% and volumes are up 7.2% [IRI].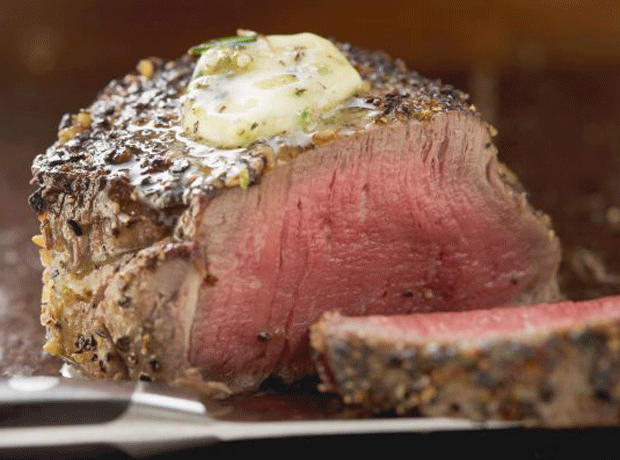 Can Brits be convinced to love flavoured butters?
Flavoured butters are gaining increasing traction in the US and other countries, but it will take more than added garlic and herbs to tickle British tastebuds: the sub-category is the worst-performing sector in BSM, with value sales down 15.5% and volumes down 15.4% [Kantar Worldpanel 52 w/e 9 June 2013].
Kerrygold withdrew its Honey Spread - a blend of butter and honey, and a rare example of innovation in the UK flavoured butter market - just seven months after launch because "frequency of purchase was too low". "We have a number of insights from the US, but whether flavoured butters will be big in the UK we are unsure about," says Mike Harper, brand director for Kerrygold.
Louise Pike, head of BSM marketing at Dairy Crest, is similarly cautious. The fact that flavoured butters remain such a small part of the UK BSM market suggests limited consumer interest, she says. "We have no plans currently to launch in this area."
Some much-needed creative impetus could be coming from foodservice, where so-called finishing butters - which are, for example, added to meat at the end of the cooking process - are popular and could translate into retail formats.
Arla is already offering an Italian herb finishing spread at retail in Scandinavia, and Adams Foods also sees potential for flavoured BSM products via the 'finishing' route. "Flavoured butter trends are constantly featuring and evolving through the foodservice industry, with barbecue and Mexican flavours seasonal at present," says Gill Thomas, director of foodservice. "Consumers may endeavour to replicate the trends they see in foodservice and look to their supermarkets to build a repertoire of convenient and exciting ingredients for home cooking."
Furthermore, "the penetration of the brand has seen 8.1% growth in the last year," says Arla business unit director Stuart Ibberson, with plans to build on this with some NPD for Anchor "to support the growing trend for home baking" later in the autumn.
Although flagging up British provenance on-pack is working for Anchor, Arla's other star performer, Lurpak, proves that provenance is by no means the only viable strategy. Ibberson doesn't believe Lurpak's lack of UK credentials (the brand is made and packed in Denmark) matters to Lurpak shoppers. "They are looking for quality products that taste good and don't include lots of hidden additives and e-numbers, rather than focusing on the provenance of a product," he says.
Arla's market-leading brand - which increased value sales by 4.2% and volumes by 10.4% in the past year [IRI] - has clearly been heavily promoted, too, but it is also trying to appeal to shoppers' twin desire for great taste and great value through specific cooking- and baking-related marketing and promotions.
In Lurpak's case there's no NPD as such. Instead it's been targeting home bakers by offering free brownie tins and an online Bake Club, and is rolling out a new in-store promotion this month, giving away enamel cooking dishes. In addition, it's launching a new loyalty scheme for the brand, which will allow shoppers to redeem on-pack points for Lurpak-branded merchandise such as oven mitts and kitchen timers.
Horsegate
So, is provenance such a valuable card or not? With consumer interest in sourcing high following the horsemeat scandal, a number of smaller players are hoping to make more of their regional provenance. Rich Clothier, MD of Wyke Farms, which revamped its butter packaging in July to better highlight its Somerset family farming roots, believes "provenance can be a major area of growth and point of difference."
This is echoed by Wensleydale Creamery, which re-entered the butter market for the first time since the 1980s last year, launching a premium Dales butter marketed specifically on its Yorkshire provenance. "Sales have outstripped our target threefold," says MD David Hartley. "With consumers more driven to buying British and becoming more conscious of what's in their food, they are looking for locally produced, ethical companies to put into their basket."
Louise Pike, head of BSM marketing at Dairy Crest, is also seeing a strong rationale for flagging up provenance in the wake of Horsegate. "Provenance is becoming increasingly important in the dairy market in aiding a natural positioning," she says, citing new research from Mintel that suggests the percentage of shoppers who say British origin is the most important deciding factor when buying food and drink had gone up from 30% in December 2012 to 34% in March 2013.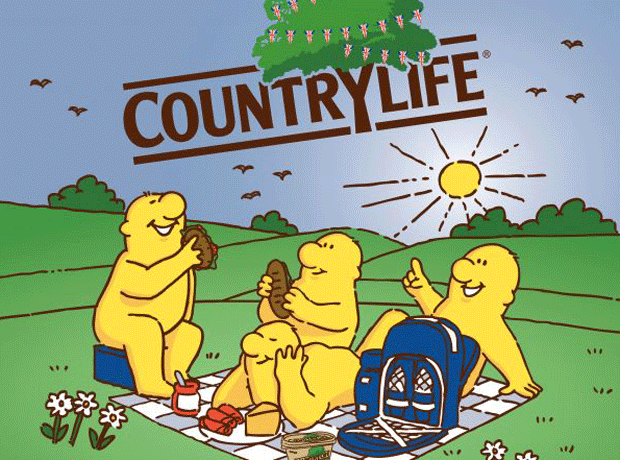 While Dairy Crest has put Johnny Rotten out to pasture, Country Life's Britishness - as well as the brand's links with British farmers - is set to remain part of the core Country Life proposition. The brand recently resurrected its Buttermen campaign, and Pike says it will be used over the coming months "to promote Country Life's British positioning".
But a strong provenance play doesn't have to mean British. Mainstream BSM brands such as Lactalis' Président and the more niche-focused Isigny Sainte-Mère are unashamedly French, while Adams Foods has been cranking up the Irish credentials of Kerrygold since last autumn, when it launched an ad campaign featuring the Butterman - a fictional Irish folklore butter hero - and it claims the ads have helped increase Kerrygold's market value share by about 8% in the past 12 months.
"The Butterman is used to communicate to consumers the pride and dedication Kerrygold farmers take to ensure their cows eat the very best Irish grass, which in turn creates the very best Irish butter," says brand director Mike Harper. "We want consumers to understand why Ireland is the land of better butter and how the lush green pastures play a key part in producing a top quality product."
"Provenance is becoming increasingly important in aiding a natural positioning"Louise Pike, Dairy Crest
However, there's clearly more to successful BSM sales than good provenance credentials. Although Anchor has done well on the back of its new British claims, value sales of Country Life declined by 3.1% year on year, and volumes are down 2.4% [IRI]. Pike argues although Horsegate has made provenance more important than ever, it is rarely the most important factor. "Taste and product quality also remain key drivers of purchase, but promotions are still likely to be the key driver while the UK economy is in recession."
Over the past 12 months, a staggering 50.4% of BSM volume sales were on deal - a huge jump from the 46.9% sold on promotion in 2012 and 46.1% in 2011.
Spreads
It's little surprise, therefore, that some brands are choosing to focus on areas other than provenance in order to drive growth back into the category and ease consumers' addiction to promotions. This is especially true of the spreads segment, which has made few attempts at country-of-origin marketing to date. This is partly because of the nature of the product - whereas block butter is made from a single ingredient, vegetable and dairy spreads typically contain multiple ingredients sourced from multiple locations, making a provenance play more difficult.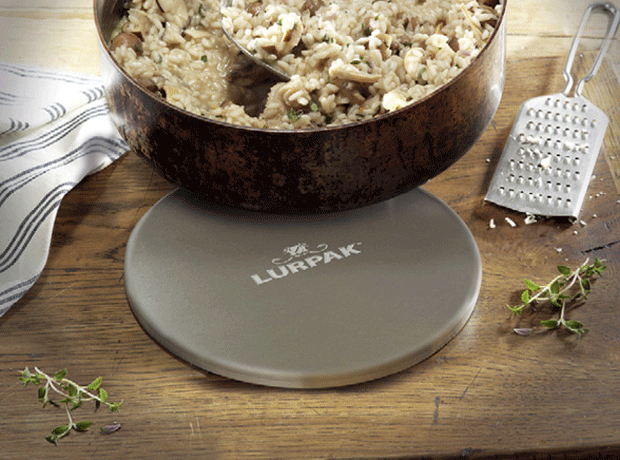 Clothier at Wyke Farms suspects there are other reasons at play too. "Category management by big players is stifling consumer choice," he claims. "Smaller and niche-type brands are being squashed out by the big players working for themselves and not for the category. The provenance trend can extend to spreads, but only if the big players ease up."
However, Adrian Adams, senior category manager for chilled food at Flora owner Unilever, suggests spreads customers are simply looking for slightly different criteria when making their buying decisions. "health and taste are key drivers of the category; however, shoppers are increasingly unwilling to compromise on taste in order to be healthier," he says.
Unilever learned first-hand last year just how unwilling shoppers are to compromise on taste, when its reformulation of Flora Original sparked a public outcry. And with Flora value down 12.6% over the past 12 months and volumes down 9.8% [IRI] Unilever was forced to revert back to the original recipe in June this year.
Unilever is clearly determined to fight back. It is launching its biggest ever marketing campaign this month, spending £12m on a pack redesign, new logo and TV push to "promote the versatility of Flora as a tasty accompaniment to breakfast, lunch and dinner." It hopes the campaign will help "reinvigorate" the spreads category, "which has a longstanding and welcome place in families' fridges".
Open minded
In a notoriously tough category - where promotional levels are running at record highs, competition is strong and sales are sliding - suppliers need to be prepared to capitalise on anything that might give them a bit of an advantage. Making a song and dance about provenance may well be the right strategy in some cases, especially in light of the horsemeat scandal. But whether it will be enough to return the difficult BSM market to growth in the longer term is less clear, and brands are clearly keeping their strategic options open.