The dairy landscape is set for huge upheaval next year with the removal of quotas accelerating the pace of globalisation in a pricing environment that will become more volatile. Key players in the dairy industry set out their agenda and their analysis of the opportunities – and challenges – ahead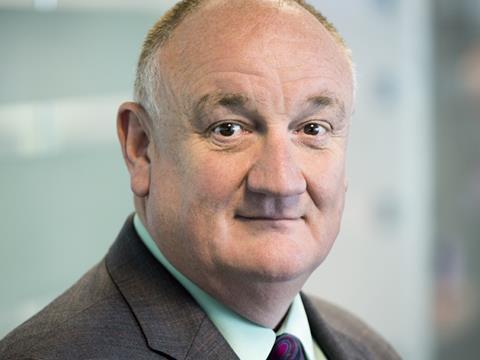 Mark Allen
CEO, Dairy Crest
Over the past few years, every industry and supply chain has felt the increasing pace of globalisation. Despite the presence of milk quotas in the EU, the British dairy sector has been no different. As well as wider exporting opportunities for our products and brands, such as Cathedral City, we have become increasingly cognisant of global commodity market opportunities.
With the abolition of quotas next March, I remain optimistic about the future for our sector. The weather, the history and the skills within the UK give us a tremendous starting point.
I therefore think we should see the end of quotas as an opportunity, not a threat. We are already getting a lot of things right. This year has seen increased investment, including the £65m we are spending on our whey stream at Davidstow; a slowing down in the rate of people leaving the sector; and some great examples of flexible, open and honest supply chain relations. So, let's build on this by promoting the health benefits of dairy, continuing to work in partnership with British dairy farmers and attracting the best people into our sector.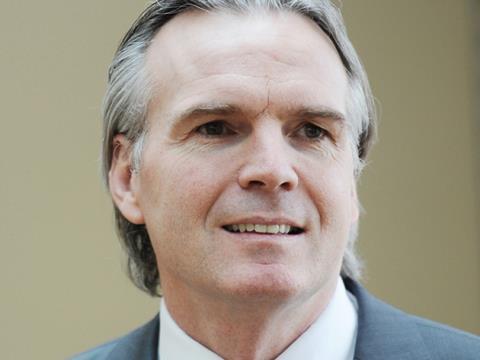 Ronald Kers
CEO, Müller UK & Ireland Group
I think the whole industry is much more alive now to the opportunities that we have in the UK. Dairy companies, farmers and politicians are already aware of the need to look at how our industry can work to reduce the extent to which the UK is dependent on imported dairy products, and export more.
In 10 years' time, processors who can invest to realise and unlock this potential will have made significant progress, with ambitious dairy farmers increasingly moving to supply those companies with compelling long-term strategies for growth.
Conversely, the future looks more challenging for processors that do not have the scale or the means to invest in modern facilities and innovation. This is not new, and uncompetitive elements of the processing sector will continue to exit.
I believe that within Müller we have already identified and are acting to address the areas of opportunity. Through investment, we aim to offer customers the means by which their consumers can access great dairy products made in Britain with milk produced by British dairy farmers. We are optimistic and ambitious for the future.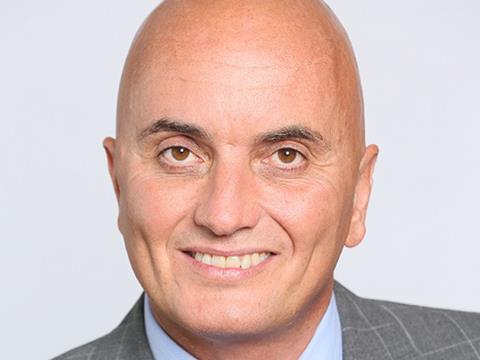 Ian Toal
CEO, Adams Foods
For cheese the end of quotas could, if the industry steps up to the plate, act as a catalyst to rejuvenate the market – kickstarting over the next decade a resurgence in production, consumption and innovation.
Domestically we will see a sustained lift in consumption partly driven by population growth and an increased recognition that cheese represents fantastic value, replacing meat as a great tasting and flexible source of everyday protein.
Although block Cheddar sales may still decline, these will be replaced by an increase in sliced, grated, and other new convenience formats and types of cheese.
As the nation wakes up to the obesity crisis, we will see strong growth in improved 'lighter,' lower salt and functional cheeses, while the eating of cheese will also grow in terms of usage occasions through snacking and as a versatile cooking ingredient.
With the UK having one of the lowest per capita consumptions of cheese in Europe, this is either a half empty or half full moment. Surely, we have to grasp the nettle and go for it domestically as well as internationally.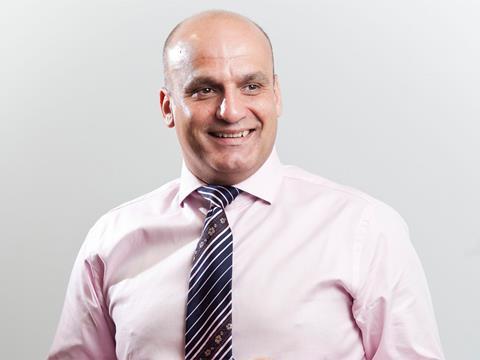 Ash Amirahmadi
Vice president milk and member services, Arla Foods UK
The key to a successful dairy industry post quota is access to global dairy markets.
Milk production is likely to increase, yet UK and European consumer demand is saturated and unlikely to increase as fast. The exponential growth of the 'middle classes' in countries like China, Russia, and the developing world is leading to a sustainable demand for dairy products and this creates an opportunity for businesses that can access these markets.
The increase in consumption of protein and whey-based products and for basic nutrition in the developing countries is also driving change and innovation plans.
It's important government fosters an environment to allow the industry to take advantage of these opportunities and compete on a global scale. We have the ability to produce an extensive range of quality dairy products and the government has an important role to play in providing ministerial and technical resources to facilitate access to global markets and deliver a policy environment that encourages businesses to invest and expand their production facilities.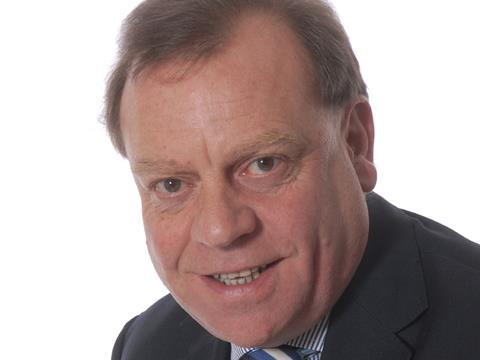 John Allen
Partner, Kite Consulting
UK dairy has been operating without quota constraints for nearly 10 years so the impact on the UK will be from close neighbours expanding in 2015-16 and impacting on world markets. Even modest increases in output will destabilise dairy markets, as we have seen this year.
Nevertheless, I expect UK dairy to continue its recent growth because we are a competitive industry. We have attracted international investment and have consolidated processing, with more to come. We have a strong international farmers co-op in the UK, which should bring more stability and order, and we are well placed. However, we need more processing capacity in the spring because the industry is producing too much milk at this time of the year.
The biggest change will be a move to focus on milk solids rather than simply volume of milk. Having recently visited China and seen the growing demand around the world for dairy, I can see more of our milk ending up in added-value butters, powders and cheese and being exported. These could become higher-value markets than the domestic market, and retailers may have to pay more for product at times.
If government wants to see industry success, we need to see a positive policy environment for planning to encourage growth.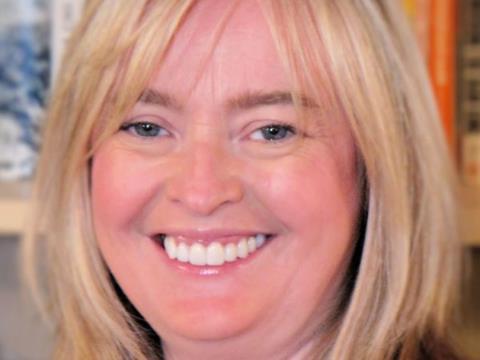 Judith Bryans
CEO, Dairy UK
The end of the quota regime will come with challenges and opportunities. Competitive pressures on UK dairy will increase. Our European neighbours have been gearing up for a redistribution of production between countries and significant restructuring within countries for some time. Our closest EU neighbours are those with some of the largest exportable surpluses and the UK presents their closest immediately available opportunity – particularly for cheese.
The indirect impact of the Russian trade ban means in the short term significant amounts of Russia-bound products will head back to the EU.
EU milk prices are affected by global markets, so the supply/demand balance on the world market at the time of abolition will have a significant impact. Additionally, the balance between milk and agricultural commodity prices will impact on producers' margins and might affect their willingness to increase production.
But the UK has also seen significant change and investment in processing, which puts us in a position to take advantage of growing global demand for dairy. Next April will not see an immediate and significant impact on UK milk production, but our ability to develop in coming years looks positive.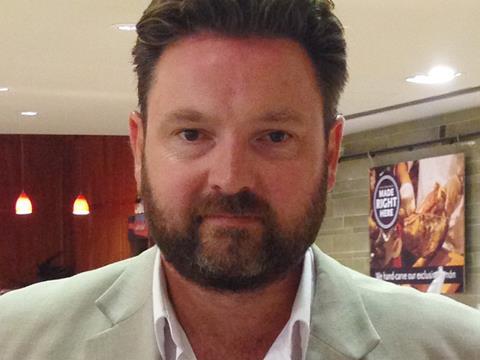 Richard Hampton
Chief operating officer, OMSCo
The impact of the removal of quotas on the organic dairy market is intrinsically linked to the fortunes of the conventional market.
All dairy producers have a choice – to farm organically or conventionally. The organic farmgate premium is king, determining the relative attractiveness of the organic market for dairy producers. Too low, and organic producers rapidly exit the sector. Too high and the risk of excessive conversion to organic production emerges.
The maximum sustainable premium depends, fundamentally, on the rate of demand growth for organic dairy products. Globally, this will likely outstrip growth rates for conventional products, subsequently increasing the organic premium slowly over time.
Organic represents less than 3% of the market. Increasing European consumption, underlying growth trends in non-EU markets (notably the US, accounting for 50% of global organic demand) and the incremental effect of emerging markets – notably China – will combine for a positive outlook. Emerging markets in particular are developing from a low base of current organic sales.
Demand for organic will also diversify. Specialist products, value-added and functional ingredients will all emerge as the market matures.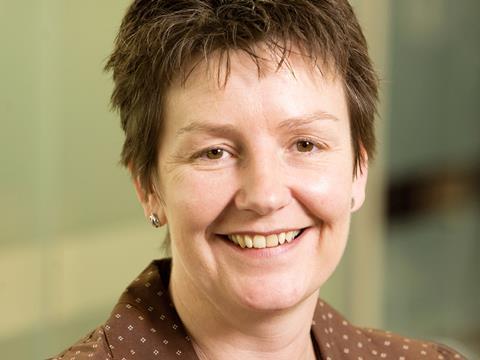 Kate Allum
CEO, First Milk
While the removal of quotas in 2015 will of course have an impact, other factors like rising milk production in New Zealand, demand for dairy from China, the farm bill in the US, or even Russian trade sanctions will also have a direct or an indirect impact.
If we are going to operate effectively in a globalised marketplace we need to do two things: we need to collaborate better; and we have to define what our unique offering will be.
In future, we are going to see even greater collaboration, not just in supply chains here in the UK where progress has been made, but with companies overseas who bring specific expertise or access to high-value markets.
We will always produce the basics like liquid milk, cheese, butter and yoghurt because UK consumers demand these products. However, I think we will also see more definition of other dairy offerings that we can manufacture here in the UK.
I think it's unlikely that we will go down the large-scale commodity processing route, partly because countries like New Zealand and the US can do this more efficiently. It's far more likely that we will tap into global health trends and deliver credible nutritional dairy brands and products that consumers value.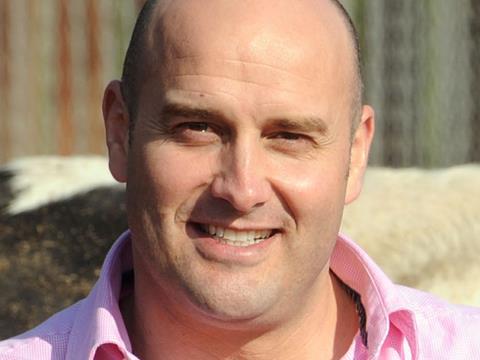 Rich Clothier
MD, Wyke Farms
Removal of quotas will result in the gradual erosion of the small family farm, replaced by larger, more industrial farms. Farms where cows still graze will command a premium.
Fluctuations in herd size and milk supply will be a three-yearly event, with massive increases in milk followed by retraction. This volatile supply cycle will take its toll on the weak or less efficient producers and processors, and accelerate consolidation in processing. Large own-label contracts will belong to co-ops whose members will be prepared to accept milk price punishment from their own businesses. As cost comes out of retail, the traditional buying role will be replaced by commodity-linked pricing, with ranging undertaken by a dominant supplier paying to manage the retail space.
Independent businesses will only survive under the shelter of premium own label, branded added-value and exports. The grip of supplier consolidation and category management in the UK will mean less choice for shoppers. In the rest of the world the reverse will happen, with UK retailers overseas offering more choice and premium brands.
Dairy farmers will be a critical part of green energy production. Without a solution to their own energy needs, they will be weaker when exposed to milk cycles combined with world energy cost volatility.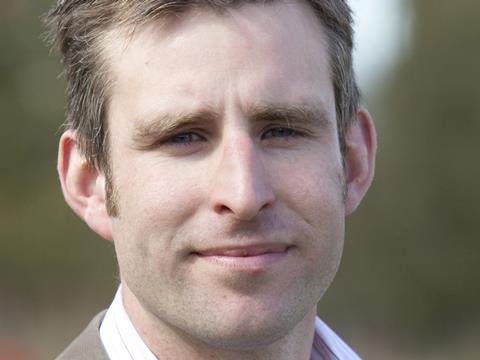 Rob Harrison
Dairy board chairman, NFU
The removal of quotas in 2015 makes up just some of the challenges and opportunities faced by the UK dairy industry.
As we have been seeing recently, milk prices are subject to wider market volatility and this will only continue after the removal of milk quotas. In order to manage and cope with this situation, the UK must have access to a range of tools, including the use of 'cost of production contracts' and futures markets.
However, the UK is naturally less exposed to the most extreme volatility and this should provide some stability in years to come.
We will also see an increasing demand for dairy products from a growing population. This will help to see increased milk production absorbed in a naturally functioning marketplace to which the UK is well placed to continue supplying high-quality dairy products.
Industry collaboration is increasingly important as is having a good understanding of your markets with the ability to adjust milk specification to optimise these markets and reward farmers appropriately.
I am confident that British dairy farmers and the wider UK dairy industry can continue to reduce costs and increase competitiveness moving forward.
This article is part of The Grocer's Dairymen series.