Five dairy experts speak out on what's next after the referendum. Can Brexit be turned into a win-win scenario?
Panellists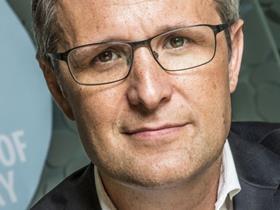 Tomas Pietrangeli
MD, Arla Foods UK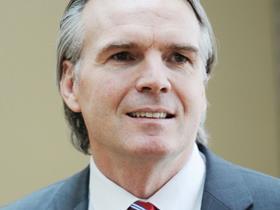 Ronald Kers
CEO, Müller group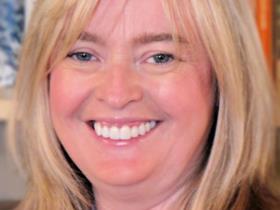 Judith Bryans
CEO, Dairy UK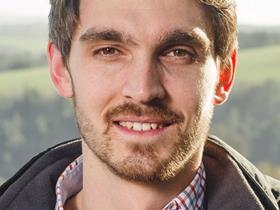 Francis Clarke
MD, Trewithen Dairy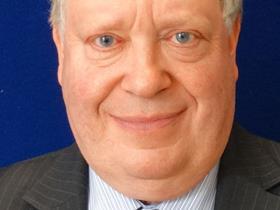 Andrew Kuyk
director general, PTF
The UK has voted to leave the European Union. What is the number one priority for you and your company/organisation right now?
TP Our focus is on minimising any potential negative impact on the business. We have around 12,700 owners in seven EU member countries, 2,700 of whom are in the UK. A majority of the milk from our UK farmers is processed and consumed in the UK so we are relatively self-sufficient but as our business grows it is important that Arla products can continue to move freely in both directions between the UK and the markets in which we operate.

RK My priority and our organisation's priority is to embrace the challenges and the opportunities. There are obviously a lot of questions that need to be resolved, but we see Brexit as potentially a stimulus for some good and productive developments in the UK. All of the products that we sell in the UK are made in Britain with milk from British farmers. We have plans to invest significantly in the UK to increase our capabilities and to enter new parts of the dairy category.

FC As a company we have a 10-year plan in place - this is the core of our business and therefore Brexit won't change any of these things. However, Brexit has rattled people, so it has been important to me to talk to our staff and reassure them of our business strengths and commitment to the long term. Twelve per cent of our workforce are non-British EU nationals, who are valued members of our team, and I've told them that.

JB The number one policy priority is to make our voice heard within government to guarantee the continued access to the EU single market. The UK dairy industry has tremendous potential for growth on the global stage and we will need robust trade agreements once our relationship with the EU is secured. These agreements should remove tariff and non-tariff barriers to allow us to take our place in the global market and be a strong and credible competitor.

AK My top priority will be to use all my personal skills and experience of a career centred on EU policy and negotiation, together with the reputation and influence of the PTF itself, to do our utmost to protect and promote members' interests, as well as to secure the best possible outcome for the UK food industry as we face the unique combination of challenge and opportunity that the referendum result presents. Central to this will be ensuring business continuity at a time of unprecedented uncertainty.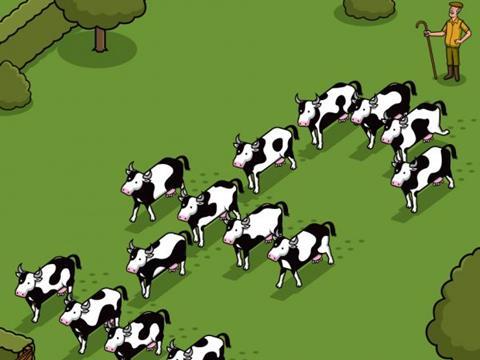 Low farmgate prices have been troubling the UK dairy sector. What is the outlook now we're set to leave the EU?
RK Farmgate milk prices are guided by global not EU factors. We saw during the recent downturn that farmers who supply dairy companies who trade in the commodity space will be heavily exposed to the boom and bust nature of the global market. My prediction is dairy farmers will gravitate towards buyers with the best track records. It's no secret we aim to be a preferred choice in this respect.
TP There are positive signs indicating conditions are improving. The strengthening of commodity markets, as well as some European retail markets, indicates markets are stabilising and we believe this will continue for the remainder of the year and into 2017. At the time of writing, we don't believe the outcome of the referendum has impacted on milk price.
JB Regardless of the current political context, volatility remains an inherent part of the market. The last few weeks have seen a slow but positive turn for milk prices and we are seeing the first signs of market recovery. It is too soon to rejoice but these signs are encouraging. It will be essential for Defra to keep working closely with the industry to build an environment that facilitates growth.
How did you prepare in the run-up to the referendum, and what difference has this made to how you've coped post-Brexit?

FC We reviewed the risks prior to the referendum and identified there was minimal risk to the business in either scenario. We have a clear business plan and vision that remains unchanged, and we stay focused on producing great-tasting dairy products. We identified this early on and focused on running the business.

RK It was very much business as usual although like most companies we explored both leave and remain scenarios from a risk management perspective. One challenge that wasn't easy to anticipate or mitigate against was the weakening of the pound versus the euro. Currency has certainly created what we hope to be a short-term negative impact for our business.

TP Like most big businesses, we have a risk register that takes account of multiple external factors and their potential impact on our business. Brexit was on that list, and we did a lot of work in advance to understand how our operations might be impacted. We continue to evolve that understanding and will do so as the detail of government's post-Brexit blueprint becomes clearer.

AK Our preparations began in June 2015, when we undertook a member survey on the potential impacts of leaving the EU and also commissioned external analysis. The absence of clarity about what Brexit would actually mean made it difficult for us to translate this into specific early actions, other than the overwhelming need to ensure that we give our members as much information and insight as we can into what might lie ahead.

What potential opportunities does life outside the EU open up for British dairy?

TP Until we have a better understanding of the post-Brexit blueprint, it is too early to say. As a European co-op, we have always supported a well-functioning and strong EU, which focuses on ensuring the continued free movement of goods, services, people and finances. We will work with government to maintain this.

FC There is an opportunity for British dairy and British food to collectively turn up the volume on country of origin labelling. General promotion of the goodness of dairy linked with this could create a better base knowledge and awareness of the positives of dairy with consumers.

AK Global demand for dairy continues to grow and Britain is well placed to meet it. We have a proud dairy heritage, combined with professionalism and innovation. With a fair and level playing field we are confident we can succeed in supplying safe, nutritious, affordable and sustainable dairy products and world class cheeses for consumers everywhere.

JB Once our trade relationship with the EU is secured, it will be time to unlock new markets and position ourselves to gain favourite nation status in emerging markets.

RK No-one yet knows the shape of post-Brexit trade deals so life outside the EU is very much a matter of speculation. We do anticipate consumers and customers will become even more focused on buying dairy products produced in Brit
What will be the biggest challenges?

FC Volatility - this is mainly influenced by factors other than Brexit, but large swings in currency could add a further factor. We have a history of building long-term working relationships with our customers - I believe this is the way for both suppliers and buyers to tackle the challenge of a volatile market and win over the long term.

AK The biggest challenges will almost certainly be around securing terms of trade, which will enable members to source the raw materials they need at competitive prices and to sell their products profitably in domestic, EU and global markets. Actual tariff levels and market access agreements are only part of this picture. In practice non-tariff barriers and a lack of common standards (or a lack of consistency in implementing or enforcing them) can be just as trade distorting and reduce fair competition.

JB Exports and trade agreements are only the tip of the iceberg. The UK dairy industry from farm to fridge benefits from the free movement of non-UK born EU labour and access to a skilled workforce is crucial for our industry to remain competitive. In the absence of the framework provided by the CAP and the resulting uncertainty, the UK government will have to determine the amount of resources to be allocated to food and farming and how to match existing EU funding. The Chancellor has announced that all funding would be maintained until 2020 but the question of what will happen post-2020 remains.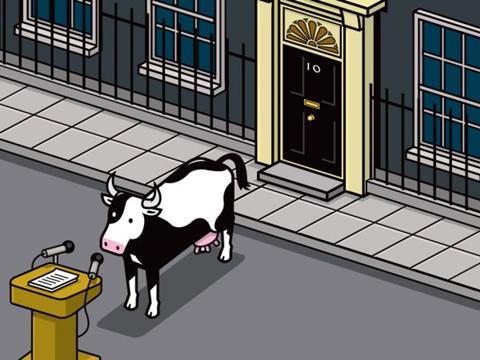 What is your message to politicians as they negotiate the UK's future outside the EU?
FC Employ the right people and skills to negotiate with the EU and the rest of the world and set it up for the long term. And see the food industry as an asset to the UK economy. The recent negotiations of the CETA trade deal saw the UK government ignore the importance of PDO protected products in the UK - this sort of oversight must be avoided.
TP My message is to work towards removing uncertainty for dairy farmers and the industry by negotiating a trade agreement with the EU to agree continued free movement of goods without quotas or tariffs.
AK Make sure you give priority to the key strategic role of UK food and farming, both for our own economy and for meeting the wider challenges of future food security. We have some of the most innovative and dynamic producers in the world. With a level playing field, we have the potential to do even better to meet growing global demand.
RK Give us a fair and level playing field and we can capitalise, benefiting UK dairy as a whole. Let's turn Brexit into a massive opportunity for us all!
In five years' time, do you believe UK dairy will be in a better place than today - or a worse place?

TP If, as we hope, the commodity markets continue to improve into 2017 and beyond then the industry and our dairy farmers will be in a better place. The outcome of Brexit remains uncertain as the negotiations between the EU and the UK are expected to take at least two years. Despite the potential challenges of Brexit, the UK remains a hugely important market for Arla and the Brexit vote will not change its importance. I strongly believe that that those businesses best placed to thrive will be those that innovate.

FC We see the UK dairy sector is changing and changing rapidly. The large dairy businesses are consolidating and becoming incredibly efficient and streamlined. That opens opportunities for mid-sized dairy businesses to service niche, regional and added-value business, which requires a more flexible approach. This mix of large super-efficient and smaller flexible businesses will service the customer well, which should bode well for UK dairy businesses growing their share of the market.

RK There is every reason to be confident and upbeat for the future. Five years ago the UK dairy industry was significantly underdeveloped and underinvested compared with other EU countries. Since then, the industry has seen a significant level of change and investment, and we have been at the forefront of this. We will continue to invest because we believe the dairy industry here has very good prospects for growth.

AK UK dairy, with a global reputation for quality, innovation and tradition, is already well placed compared with many of our European counterparts, and has proved itself better able to respond to market signals and competitive forces. There is a real opportunity to build on existing links with our European neighbours, as well as forging new relationships around the world.

JB Our ability to innovate and invest in the future is second to none and our resilience is legendary. I believe the UK dairy industry will keep growing and can become more and more successful if we have an appropriate and supportive regulatory framework in the UK after we exit the EU.