As hybrid labelling looms, dairy is looking to boost its health appeal by playing the protein card. Will it work?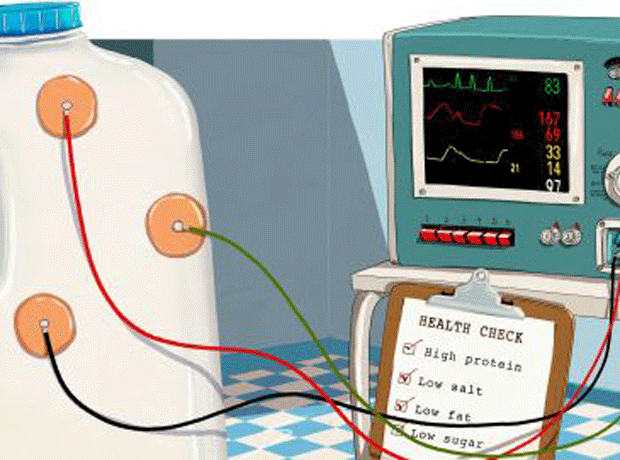 In the wake of the probiotics debacle and amid consistent pressure from government to reduce levels of fat and salt, the dairy industry is understandably keen to have a new, positive health story to shout about.
Protein is shaping up to be just that: marketed as being good for muscles and bones and generally associated with a sporty and health-conscious lifestyle, it has recently started to appear as a key differentiator on a growing number of new dairy products, such as Danone's Danio yoghurt, First Milk's Lake District quark and Arla's WingCo milkshakes. At the same time, traditional sports nutrition players - such as Maximuscle and Volac - are increasingly pushing their high-protein dairy products beyond the gym and into the fridges of mainstream consumers.
So who is best placed to take advantage of the protein trend? And how is dairy measuring up in other key health areas?
Dairy suppliers would be right to tread carefully as far as health claims are concerned. Last year, EU legislation forced the industry to stop marketing the gut health benefits of probiotics, severely restricting the marketing potential of probiotics brands such as Danone's Activia and Actimel, Yakult and a slew of other probiotics yoghurts and yoghurt drinks.
But the good news is the regulatory outlook on protein-related claims is much more positive. Under the very same EU health claims legislation that banned the marketing of probiotics, three protein claims related to growth in muscle mass, the maintenance of muscle mass and the maintenance of normal bones have already been approved.
There is a good chance more protein claims, potentially related to weight loss and satiety, will be given the green light - provided dairy companies invest in the necessary science and win over the notoriously fastidious European Food Safety Authority (EFSA).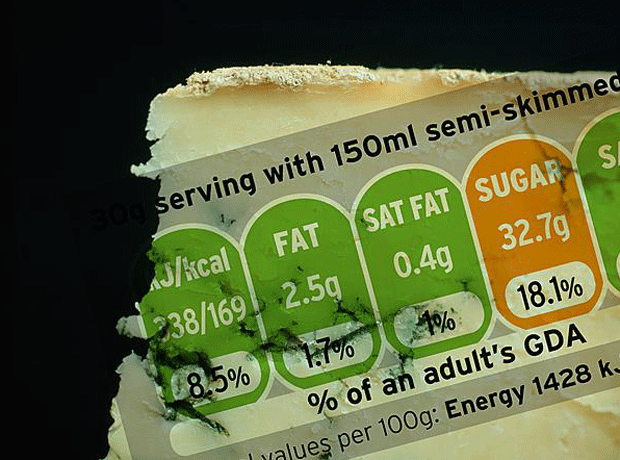 The healthy products still in the red
The health agenda in dairy has long been dominated by fat reduction. Low fat is the predominant health claim seen on dairy products - in the yoghurt category 38% of volumes sold are very low fat or low fat [Kantar 52 w/e 25 November].
But in the cheese market the figures are lower. Only 5% of volumes are marketed as low fat and 10% as medium fat [Kantar 52 w/e 25 November].
With the big four all signing up to the new front-of-pack nutritional labelling scheme, the pressure will be on to change that - in own label at least. Even reduced-fat cheeses would currently get a red traffic light for fat and satfat content. The new government-backed labelling scheme puts the thresholds for red lights at 17.5g per 100g and 5g per 100g. Cathedral City Lights - one of the key reduced-fat Cheddar alternatives - contains 21.8g of fat and 14.9g of satfat per 100g.
However, there is some consolation in the thresholds set for sugar content. Under FSA guidelines, any product with more than 12.5g of sugar per 100g would have to display a red light for sugar, which would pull a lot of yoghurts - which are significantly sweeter in the UK than in most other European countries - into the red.
But the Department of Health opted for the higher threshold of 22.5g per 100g or 27g per portion if the portion size is more than 100g. By that measure, only a handful of yoghurts, such as Müller's 150g Crunch Corner which contains 27.5g of sugar, will have to display a red light for sugar.
Still, Dairy UK believes it is another illustration of how the scheme fails to reflect the health benefits of dairy foods. "Many high fruit yogurts could have a problem despite being very healthy products," says director Judith Bryans.
"There will clearly be a cost to that, but as long as the protein or product containing it is well characterised and there is a strong and measurable health outcome, there is a good possibility that more protein claims will be passed," says Judith Bryans, the current director of The Dairy Council and soon-to-be CEO of Dairy UK.
Under EU regulations, brands can only make a protein-related health claim if at least 20% of their product's energy content comes from protein. That does restrict the number of dairy products that can take advantage of the protein trend in their natural form: conventional yoghurt, for example, doesn't tend to make the grade, but Greek and Greek-style yoghurts pass the test with ease, as they typically contain about twice the amount of protein as normal yoghurt - about 9g to 10g per 100g.
It's one of the reasons Greek and Greek-style is becoming such a major yoghurt trend in the UK. "The UK seems to be following in the footsteps of its peers in the US, where high-protein foods are one of the most sought-after nutritional choices," says Alison White, spokeswoman of Total Greek Yoghurt owner Fage."Those who simply want to look after their bodies and lead a healthier lifestyle are becoming savvier to the health benefits of protein."
The only other dairy product that naturally contains as much protein as Greek or Greek-style yoghurt is quark. Earlier this year, First Milk launched Lake District Dairy Co. quark, which it hopes will be a hit because of the high protein content and the fact it is naturally fat free. "There's a real desire for natural products that deliver health benefits in themselves," says marketing director David Young.
Adding protein
Other dairy products need some work to get their protein content to a level that allows health claims to be made. Traditionally that's been a challenge, as there are formulation issues with adding protein - notably with preventing separation - and in high quantities, added protein can be dry and cloying on the palate. But major strides have been made in recent years to overcome these problems, and that has helped spawn a new generation of high-protein dairy drinks.
"There have been big leaps in the technology we can use to identify and extract the different fractions of protein in milk," says Lindsey Ormond, business development manager for health and performance nutrition at Arla Food Ingredients. "As a result, we have been able to find protein fractions that can be added to products to provide specific health benefits, without negatively affecting the stability or taste of the product."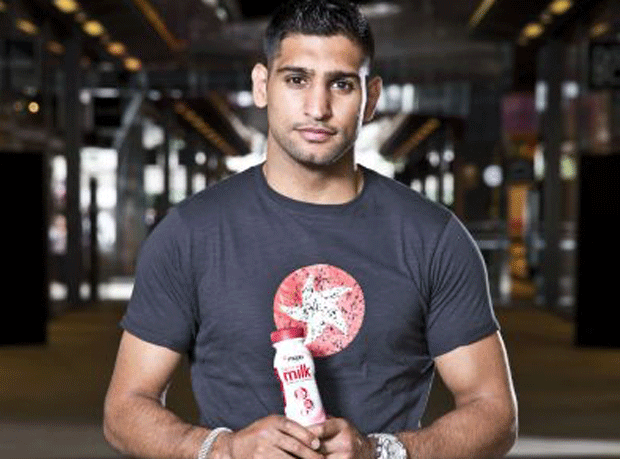 Such breakthroughs are significant, as high-protein drinks could turn out to be big business for UK dairy if international markets are anything to go by. "Every soft drinks fixture has a protein shake in Scandinavia and the States," says For Goodness Shakes co-founder Jeremy Martin. "They're next to Coke. You'd be hard pressed not to find one."
High-protein products are also good at bringing new demographics to the dairy category. "There is certainly potential to grow the market by attracting new audiences, notably men," says Peter Joubert, trade marketing manager at Danone. "Penetration and frequency of purchase among 17 to 44-year-old men is low in the yoghurt category and offers huge headroom for growth."
The most overt attempt so far to go after the male market is from US brand Powerful Yogurt - marketed under the tagline 'find your inner abs' - which will be launched in the UK and Ireland next year. Meanwhile, a number of big-name suppliers have launched dairy drinks targeted at mainstream male shoppers. Arla, for instance, has launched its Wing-Co range of high-protein milkshakes.
But high protein content also appeals to other groups. "Women looking to lose weight and endurance runners are two groups that are now embracing higher-protein intakes," says White.
There's a good possibility that more protein claims will be passed"
Judith Bryans, Dairy Council
This wide appeal is one of reasons protein drink suppliers are increasingly looking to reposition their drinks towards the mainstream. Maximuscle recently relaunched its Maxi-Milk as Protein Milk, removing the sports-themed branding and launching a mainstream consumer campaign fronted by Amir Khan. And in March, whey supplier Volac launched Upbeat, a smoothie-style high-protein drink made with milk, fruit juice and fruit purée, which the company hopes will appeal to health-conscious consumers, post-pregnancy mothers, vegetarians and meat reducers.
However, before suppliers can really cash in on the protein trend, some challenges remain. With a 500g bottle of Yoo strawberry dairy drink retailing for £1 in Tesco compared with £1.49 for a 500g bottle of Wing-Co, consumers need to be educated about the merits of protein - and persuaded they are worth paying a premium for.
"The market needs someone to explain the benefits of protein drinks and how to use them - in the same way that Belvita changed the breakfast biscuit market," says Cathy Watson, senior category manager at Crediton Dairy.
Away from protein, labelling looms large as the number one health concern that's keeping the dairy industry up at night. In particular, the UK government's new hybrid front-of-pack labelling scheme - which combines traffic lights with information on Guideline Daily Amounts - is causing concern: with its focus on flagging up high salt, fat, satfat and sugar content to consumers, it looks set to portray many dairy products in a decidedly unflattering light.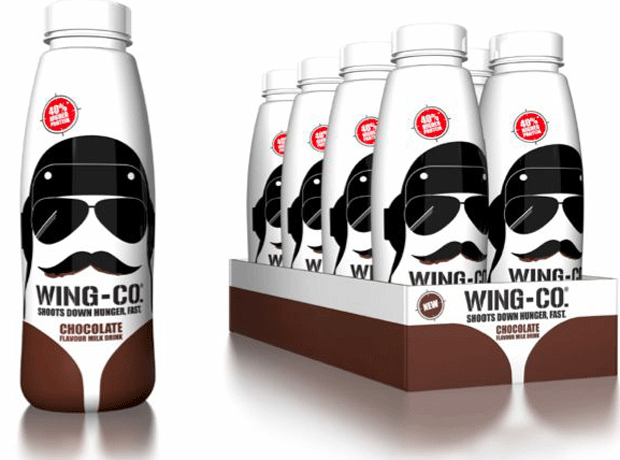 "Foods like milk, cheese and yoghurt are nutrient rich. They provide a lot of positive nutritional benefits, and since this scheme focuses on perceived negatives, it doesn't reflect their contribution to the diets of the nation," says Bryans.
Labelling challenge
Philip Davey, a partner in the food and drinks practice of law firm Burges salmon, picks out health labelling as one of the key challenges the dairy industry is facing, and advises the industry to think hard about strategies to counter a potentially negative impact on consumption. "Investment in a dairy marketing campaign might be needed," he says.
It is little surprise, meanwhile, that no dairy company has yet signed up to the voluntary scheme or that The European Dairy Association has written to the European Commission to complain that it runs against Europe's intention to harmonise food information and represents a threat to the single market.
Where the dairy industry has been more willing to engage is with the Department of Health's Responsibility Deal: Arla, Dairy Crest and Rodda's have signed up to specific Responsibility Deal Food Network pledges variously on out-of-home calorie labelling, salt reduction, non-use of artificial trans-fat and calorie reduction, and last August, Dairy UK signed up to the calorie reduction pledge on behalf of the industry.
In a progress report in May, it highlighted some of the reformulation efforts of its members - including Dairy Crest's halving of Utterly Butterly's satfat content and Müller Dairy's launch of Müllerlight Greek Style as a low-fat alternative to Greek-style yoghurts. However, it warned it had been unable to re-establish a forum for regular contact with the DH and claimed contact had been better when responsibility for nutrition resided with the FSA.
While it stresses it remains committed driving calorie reduction, the dairy industry is now looking to promote what it believes is a more relevant health message with consumers. "We would encourage the adoption of greater focus on the enormously positive contribution that nutritionally dense foods, such as milk and dairy products, can make to a healthy balanced diet," says a Dairy UK spokesman.
And that's where the protein story comes back in: the industry has long highlighted the benefits of calcium and nutrients such as iron and vitamin, but in protein it has found an exciting new way to engage consumers on health precisely at a time when its health credentials are under attack from hybrid labelling. The smart money is on protein playing a bigger and bigger role in dairy over the coming months and years.