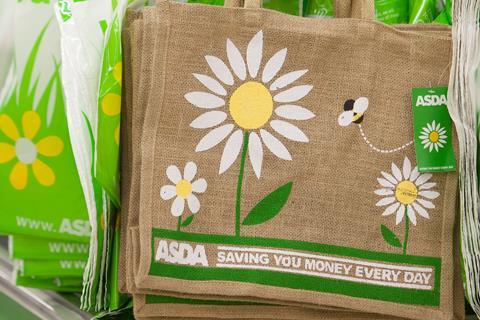 Asda returned to form this week to pick up another Grocer 33 pricing win, but it was a close run thing.

Having slipped to fourth place in last week's Vegan 33, Asda took the victory this week at £79.28, coming in 81p cheaper than runner-up Sainsbury's.

Asda offered the lowest price for 17 items - with 11 exclusively so. Of these five were branded lines and four were fresh produce, including the green grapes and Chinese leaf lettuce.

The Walmart-owned retailer also benefited from having more deals than its rivals this week. Asda had 14 lines on promotion, Morrisons had 11, Tesco 10, Waitrose six and Sainsbury's just three.

Sainsbury's followed last week's win with another competitive showing, indicating it is indeed becoming "punchier" as suggested by commercial director Paul Mills-Hicks - although it only matched the lowest price for four lines and did not have any exclusively cheapest items.

Of its three deals, the one that made the biggest difference was £2.50 off the normal price for the Gordon's Pink Gin. Along with Tesco, it was selling the 700ml bottle for £14 compared to £15 at Waitrose and £16.50 at both Asda and Morrisons.

There was just 11p between Sainsbury's and Tesco as the UK's biggest grocer came in 92p more expensive than Asda at £80.20. It offered the lowest price for 10 lines with five exclusively cheapest.

Morrisons also offered the lowest price for 10 lines with six exclusively cheapest including the aubergine, coleslaw and lamb. At £83.01 it was £3.73 more expensive than Asda.

Waitrose was cheaper than any of its rivals for the Carnation milk and the Coleman's hot chilli con carne mix, but still came in just over a tenner more expensive than Asda at £89.89.