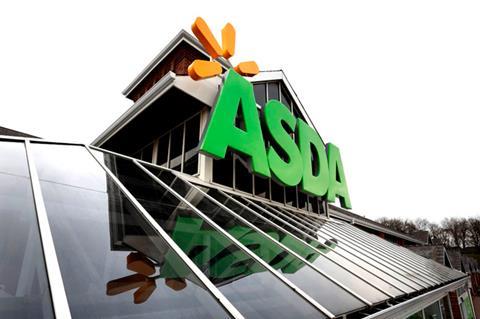 Asda got back to winning ways in this week's Grocer 33 pricing survey, after losing out to guest retailer Lidl last time out.
It was a convincing win for Asda, which this week was reportedly set to appoint Stuart Rose as chairman in addition to his EG Group role.
At £56.25 Asda came in £4.08 cheaper than runner-up Sainsbury's. Asda offered the lowest price for 21 items, 15 exclusively. These were dominated by own-brand and fresh lines, with just five branded lines among these exclusively cheapest products: the Arla milk, Bisto gravy, Colgate toothpaste, Shaken Udder milkshake and Walkers crisps.
Sainsbury's £60.33 basket was 5.7% cheaper than last year thanks to a mix of promos and price cuts, and offered the lowest price for eight products including two – the San Miguel lager and chicken thighs – at the lowest price.
A further 19p behind was Morrisons. Its basket was 3.2% year on year and it offered the lowest price for six products and was exclusively cheapest for the smoothie, eggs and Comfort fabric conditioner.
Morrisons also ran the most deals (12), and if you factor in its eight multibuys the 'all inclusive' price would have been £57.64 vs £55.56 at Asda (see online for more info).
Tesco came in over a fiver more expensive than Asda at £61.64 based on its shelf-edge prices. However the deficit was almost halved by its Clubcard Prices initiative: Tesco loyalty card holders would have received a discount of £2.50, taking it comfortably into second place at £59.14. The all-inclusive price was £58.15.
Waitrose offered the lowest price for just two products – the Linda McCartney's pies and Warburtons loaf. It was £15.79 more expensive than Asda but its £72.04 basket was actually 4.5% cheaper year on year.