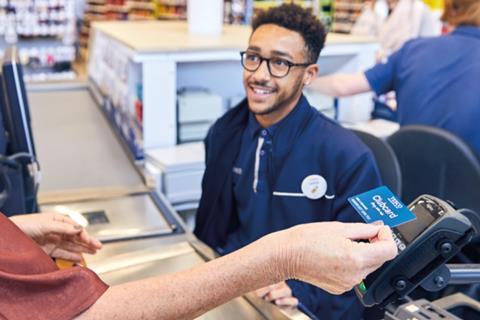 Tesco's Clubcard Prices scheme has helped it undercut rival Asda for the second week running.
Asda was the cheapest retailer based on shelf-edge prices at £78.69, with Tesco coming in third on that metric.
Asda offered the lowest price for 19 products and was exclusively cheapest for 10 items including the Anchor Spreadable, Birds Eye chicken grills and the lemons.
This left Asda £5.65 cheaper than runner-up Morrisons, which was cheapest for 16 products and exclusively so for nine, including the lamb chops, Red Bull and Strongbow cider.
At £84.47, Tesco was 13p more expensive than Morrisons and £5.78 more expensive than Asda. However, members of its loyalty scheme would have received an instant discount of £6.70, which would have made Tesco 92p cheaper than Asda.
There were fewer savings to be had this week via Sainsbury's loyalty deals, however. At £85.24, Sainsbury's was £6.55 more expensive than Asda. However, despite offering Nectar Price deals on eight items compared with Tesco's nine Clubcard Prices promos, its shoppers would have saved just £3.78. This would only have closed the gap to Asda to £2.77.
Waitrose has shown glimpses of being more competitive in the past two months – but not this week. It came in £15.18 more expensive than Asda at £93.87. This was despite offering the exclusively cheapest price for the Benecol drink, Hula Hoops and Lotus Biscoff biscuits.
Overall inflation was just 5.7% year on year while prices fell 0.9% versus a month ago. Just one product, the Jacob's Cheddars biscuits (right), was up by more than 30% year on year. Only two others – the Hula Hoops and Naked Smoothie – were up by more than 20% year on year. Six lines were cheaper than last October and 11 were up by less than 10%.