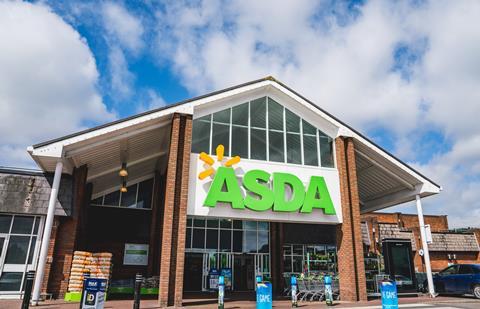 Asda has got back to winning ways in the Grocer 33 pricing survey, having been edged out by Sainsbury's and then Morrisons in the past two weeks.

At £72.22, the Walmart-owned retailer came in £1.63 cheaper than Morrisons, which had to settle for the runner-up spot this time out. The victory comes as Asda reported a 3.5% increase in like-for-like sales in the three months to 31 March, driven by coronavirus-related stockpiling and a surge in demand for online groceries.

This week Asda offered the lowest price for 17 products, with 10 exclusively cheapest. These included the seedless grapes, red chillies and garlic baguettes. However, the product that made the biggest difference for Asda was the Aveeno baby emollient cream - a big Rollback to £6 made it £2.50 cheaper than its rivals.

This was one of a dozen deals run by Asda on our shopping list, the most of any retailer this week. Morrisons had 10 deals, Waitrose had eight, Sainsbury's seven and Tesco six.

Morrisons was cheapest on 12 items and exclusively so on six. These included four branded lines: the Abbot Ale, Aunt Bessie's Yorkshire puddings, Flash Clean & Shine and Linda McCartney's burgers.

Tesco came in third this week. At £77.50 it was £5.28 more expensive than Asda. Like Morrisons it offered the lowest price for four lines but was exclusively cheapest for four: the Alpen breakfast bars, crispy smoked bacon strips, pork sausages and sweetcorn cobettes.

Sainsbury's was just a further 45p more expensive than Tesco at £77.95. It offered the lowest price for just six lines and its only exclusively cheapest products were the Del Monte lollies and Schweppes tonic water.

Waitrose again came in a long way off the pace. At £85.85, the upmarket retailer was £13.63 more expensive than Asda.