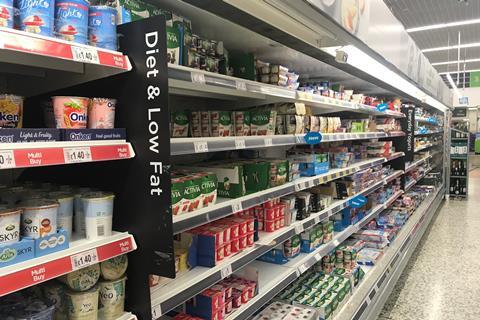 As retailer supply chains creaked under the pressure of panic buying across the country, price may not have been a key priority for shoppers this week. However, as more consumers face uncertainty over their jobs in the coming weeks, it will soon become critical again.

Asda seems to have steadied the ship on pricing, claiming its second win in a row, having failed to record a victory in the previous six weeks.

At £56.97, the Walmart-owned retailer came in £5.73 cheaper than runner-up Tesco. In a dominant week, it offered the lowest price for 25 lines and was exclusively cheapest on 14 products.

Asda beat its rivals on a range of items from the couscous and pak choi to the fresh salmon fillets and frozen raspberries.

It looks likely that the coronavirus outbreak will seriously curtail retailers' promotional activities in the weeks ahead, but this time out Asda also had more deals than any of its rivals. It had offers on a dozen of the products on our list, compared with Morrisons' 10, Tesco's eight, Sainsbury's four and Waitrose's three.

Tesco offered the lowest price for 13 products and was exclusively cheapest on the cauliflower florets and Gallo wine.

Third-placed Morrisons came in £6.24 more expensive than Asda at £63.21. It would have been more competitive but for the Dove Pro Age body lotion, which at £6 was double what Asda was charging and almost double its other two big four rivals. Waitrose, meanwhile, was selling it for £6.10. Morrisons was cheapest for 11 lines and exclusively so on four.

Neither Sainsbury's nor Waitrose managed any exclusively cheapest products this week. At £64.46, Sainsbury's was £7.49 more expensive than Asda. Waitrose was even further off the pace at £73.11, a difference of £16.14.