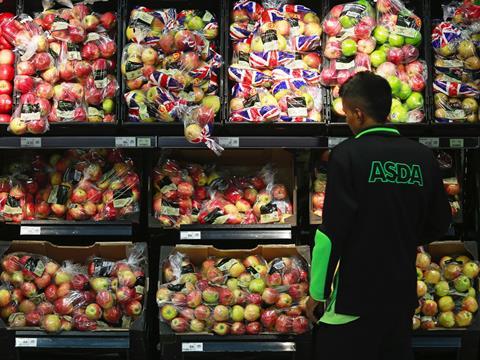 Asda bagged a second consecutive Grocer 33 win in what was a competitive week for the big four.
At £47.21, the Leeds-based supermarket came in £2.21 cheaper than rival Tesco. Asda offered the lowest price for 18 products with eight exclusively cheapest.
These included the baguettes, blackberries and mascarpone. Of the eight, three were branded lines: the Clover spread, Canderel sweetener and Radox bubble bath.
Tesco came in at £49.42 based on its shelf-edge prices, though its Clubcard members would have saved a further £1.62, closing the gap with Asda to just 59p. Tesco offered the lowest price for 14 products and was exclusively cheapest for four.
Third-placed Morrisons was £3.02 more expensive than Asda at £50.23. It was cheaper than any of its rivals for the frozen haddock fillets, oranges and the sausage rolls.
Morrisons, along with Waitrose, also had the most deals this week. Both were carrying 10 promotions while Asda had seven, Tesco six and Sainsbury's just four.
Sainsbury's was only a further 19p more expensive than Morrisons, meaning there was just £3.21 separating the UK's four biggest grocers.
Sainsbury's offered the lowest price for 13 lines and was exclusively cheapest on the beansprouts, rump steak, quiche and Biotiful kefir.
According to the latest grocery market share figures from Kantar published this week, only Tesco and Waitrose grew sales in the 12 weeks to 5 September – Tesco by 0.2% and Waitrose by 2.2%, with both retailers also growing market share.
Waitrose achieved this while continuing to forge its own path on pricing. This week the upmarket supermarket was £14.07 more expensive than Asda at £61.28.