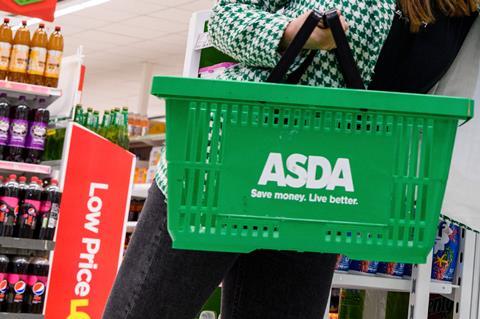 Asda provided the cheapest Grocer 33 basket in the week co-owner Mohsin Issa pledged to maintain its position as the cheapest of the traditional big four.
Issa, who was speaking following Asda's £2.7bn acquisition of EG Group's UK operations, will have been pleased to see Asda come in £2.30 cheaper than Morrisons.
Its £71.01 total included the lowest price for 19 items, with nine exclusively cheapest, including the chicken breast fillets, Kleenex tissues, rhubarb and steak pie.
At £73.31, Morrisons was cheapest for 13 products and exclusively so for four including the asparagus and Gü desserts.
Although Tesco came in £3.91 dearer than Asda, its Clubcard Prices initiative would have saved loyalty card holders £3.84, closing the gap to just 7p. This was despite Tesco not offering any exclusively cheapest prices.
Loyalty card discounts were also a factor for Sainsbury's. Its Nectar Prices would have resulted in a £1.25 discount and cut the gap to Asda from £4.21 to £2.96. Sainsbury's was exclusively cheapest for the potatoes, Cravendale milk, Ella's Kitchen babyfood pouch and kiwifruit.
Waitrose was £15.91 more expensive than Asda at £86.92. This was despite being exclusively cheapest for the Batchelors Super Noodles, cherry tomatoes & mozzarella and the Tropicana orange juice.
Overall inflation came in just under 10% year on year while prices were up just 0.2% month on month. The biggest annual price increase was on the Flash spray, up 45% on a year ago. The Heinz Alphabetti Pasta and the Super Noodles were up 42% and 41% respectively.
On the flipside, five lines were cheaper than last year, including the cheese & tomato pizza, which was down 16% while the Casillero del Diablo wine was 9% cheaper.