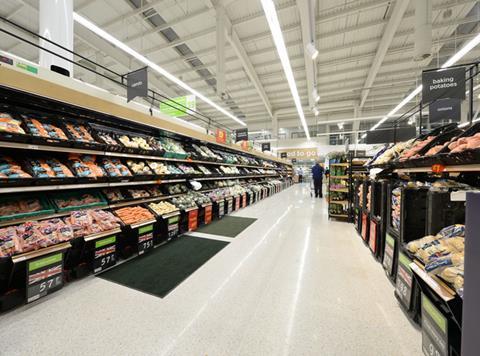 Asda was considerably cheaper than its traditional rivals for the second week running this week. This resulted in a victory after it had to settle for the runner-up spot last time due to the presence of guest retailer Aldi.

At £55.48, the Walmart-owned retailer was £5.01 cheaper than second-placed Morrisons. Asda offered the lowest price for 24 of the 33 items on our list, with 11 of these exclusively cheaper than any of its rivals. Six of these were fresh and chilled lines -with none of the other retailers able to match Asda's price for the black grapes, red onions, garlic, potatoes, bacon or whole milk.

Asda also had more deals than its rivals, with 13 products on offer this week. Tesco had 12 promotions, Waitrose had 11, while Morrisons and Sainsbury's had seven each.

However, despite the convincing win, Asda did not quite meet its own target of beating its rivals by 10%. As such it had to offer our shopper an Asda Price Guarantee voucher worth 85p.

Morrisons offered the lowest price for 11 lines with three of these - the Birds Eye cod fillets, Old El Paso tortillas and the watermelon - exclusively cheaper than any other retailer. At £3 for the cod fillets it was £1.50 cheaper than Asda. However, the end of a deal on the Casillero del Diablo meant it was £2 more expensive than Asda on the wine.

Sainsbury's, which was the slowest-growing of the big four according to this week's Kantar market share figures, took third spot. However at £61.44 it was £5.96 more expensive than its proposed merger partner, Asda.

Tesco was a further 18p more expensive than Sainsbury's at £61.62. Without its Brand Guarantee scheme it has struggled to match Asda in the past three weeks.

Waitrose was a long way adrift. At £70.10, it was almost £15 more expensive than Asda.