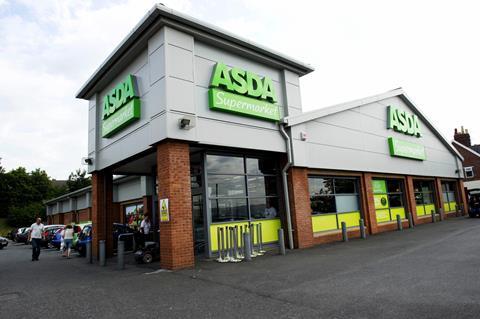 While the current priority for retailers remains keeping staff and customers safe and replenishing shelves, Asda claimed its third Grocer 33 pricing win in a row by a convincing margin.

The Walmart-owned retailer's £80.94 total was £4.15 cheaper than runner-up Morrisons.

The win came down to low pricing across the board at Asda. It offered the lowest price for 20 products, 10 of which were exclusively cheapest, including the melon, pine nuts, Cathedral City cheddar and John West kippers. One of the key differences was the Filippo Berio olive oil: a rollback from £4.25 to £2.50 meant it was £1.75 cheaper than all its rivals.

Morrisons offered the lowest price on 15 products. It was exclusively cheapest on six lines including the Birds Eye chicken dippers, Clover spread and Galbani cheese. However, it was hit by the end of a promotion on the Absolut vodka, which meant that at £20 it was £1.50 more expensive than Asda and £4 more expensive than Tesco and Waitrose.

Asda and Morrisons had the most deals with 10 each. Sainsbury's had eight, while Tesco - which has scrapped promotions for now in favour of EDLP - had five and Waitrose just the one.

Tesco came in third, helped by its £16 deal on the vodka. At £85.64 it was £4.70 more expensive than Asda. It had the lowest price for nine lines, but none exclusively so.

Sainsbury's was £7.20 more expensive than Asda. It was cheapest for eight lines and exclusively so on the John West tuna, but it was also charging £20 for the vodka.

Waitrose was £9.03 more expensive than Asda at £89.97.

In terms of inflation all five retailers were charging more than a year ago but not significantly so. Morrisons had the biggest increase, up 1.4% on last March.