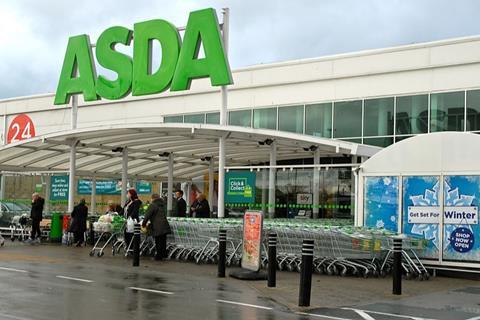 Asda has claimed a hat-trick of Grocer 33 pricing wins as it cranked up its promotional activity to the max.

The Walmart-owned retailer's £67.60 total was £3.44 cheaper than runner-up Sainsbury's. Asda offered the lowest price for 22 lines with 11 exclusively so. It was cheaper than its rivals on a range of products from the Golden Delicious apples and satsumas to the salmon fillets and Herta Frankfurters.

The key to Asda's competitiveness this week was its promotions. Of the 33 items on our list, an astonishing 22 were on deal and equally astonishing was that 19 of these were price-only offers. While Asda's total was actually just 0.1% cheaper than a year ago, the uptick in promotions meant it was 7.5% cheaper than last month.

Sainsbury's had the fewest deals with nine, all of which were price-only. It offered the lowest price for 10 items. At £71.04 it was exclusively cheapest on two lines - the Cravendale milk and Warburtons white bread.

Morrisons came in third, albeit a distant one this week. At £75.22 it was £7.62 more expensive than Asda. Morrisons was cheapest for nine items and exclusively so on the aubergine, Baileys and Doritos. It was running 15 promotions.

Tesco was almost a tenner more expensive than Asda at £77.27. The UK's biggest retailer was also offering the lowest price for nine items and was cheaper than all of its rivals on the honeydew melon and Cornetto ice cream cones.

Guest retailer Ocado trumped Waitrose by 50p but both were a lot pricier than Asda. Ocado was £12.92 more expensive than Asda at £80.52 while Waitrose came in at £81.02.

Waitrose was the cheapest place to pick up the Leerdammer and Oat So Simple family pack, whilst Ocado was the cheapest retailer for the Oat So Simple express pot.