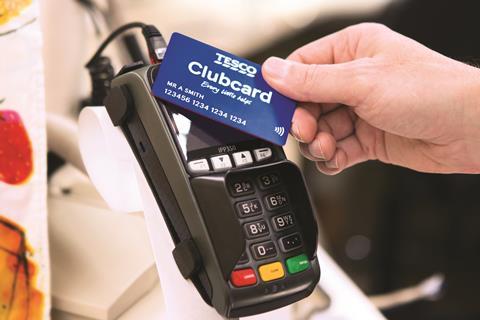 Asda bagged a second consecutive Grocer 33 pricing win, with its £54.34 basket almost a fiver cheaper than runner-up Tesco – and £3.76 or 7% cheaper than last year.
Asda offered the lowest price for 22 products, nine exclusively cheapest. Of these just two were branded items – the Corsodyl mouthwash and Ocean Spray cranberry sauce – the rest either fresh or own-brand lines.
Tesco came in at £59.11 based on shelf-edge prices, with the lowest price for 13 lines, and was exclusively cheapest for six including the mature grated cheddar, Heinz Beanz snap pots and Quorn mince.
Factoring in its Clubcard Prices initiative, however, members would have received an automatic discount of £1.86, reducing its total to £57.25. And while that's still almost £3 more expensive than Asda, as Tesco's results this week showed, Clubcard is working: with 20 million members, including seven million app users, sales penetration increased by 14 percentage points year on year to 70%.
Sainsbury's was £5.17 more expensive than Asda at £59.51. It offered the lowest price for eight products, although none were exclusively cheapest.
Morrisons, also offering the lowest price on eight lines, was exclusively cheapest for the Andrex wipes, courgettes and Crabbie's alcoholic ginger beer.
However at £60.92, it was £6.58 more expensive than Asda.
Waitrose remains an outlier on price compared to the big four – it was £12.67 more expensive than Asda at £67.01. It was cheapest on three products this week, although none were exclusively so.
In terms of promotional activity, Asda and Morrisons each had eight deals, Tesco and Waitrose were both running seven offers and Sainsbury's had five.