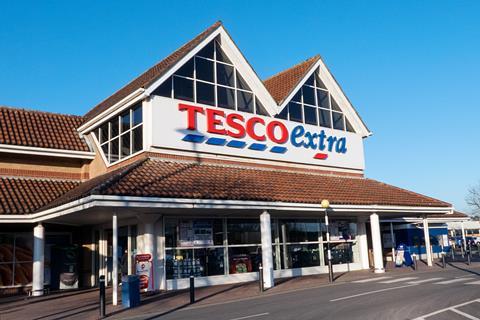 It has taken seven months, but Tesco has finally picked up its first pricing win of the current Grocer 33 year.

Tesco's £72.63 total was £1.88 cheaper than runner-up Sainsbury's, which in turn pushed serial winner Asda down into third place.

Tesco's win was its first since January last year. The UK's biggest supermarket introduced hundreds of price cuts this January, but this win looks to have been the result of a couple of particularly deep discounts rather than a shift in its overall pricing.

Tesco offered the lowest price for 12 lines and was exclusively cheapest on four. These were the Belvita breakfast biscuits, Coco Pops, macaroni and New York Bakery Co bagels. Its deals on the Coco Pops, down to £2.50 from £4, and the Malibu, reduced from £15 to £12, made the biggest difference this week.

Sainsbury's was cheapest for nine lines and exclusively so on three of these - the Bendicks biscuits, feta cheese and McDougalls flour. However it, like Tesco, was offering £3 off on the Malibu at £12. Asda, Morrisons and Waitrose were all selling it for £15.

At £75.24, Asda came in £2.61 more expensive than Tesco. This was despite the Walmart-owned retailer offering the lowest price on 19 lines and coming in exclusively cheapest for 12.

Morrisons had more products on promotion than its rivals, with 11 deals. Asda and Tesco carried eight each, while Sainsbury's and Waitrose both had seven.

Despite the deals, Morrisons came in over a fiver more expensive than Tesco at £78.02. It was exclusively cheapest for the Alfa One oil, Cheestrings and Young's Scampi.

Waitrose was £11.01 more expensive than Tesco. It offered the lowest price for just two products: neither were exclusively cheapest.