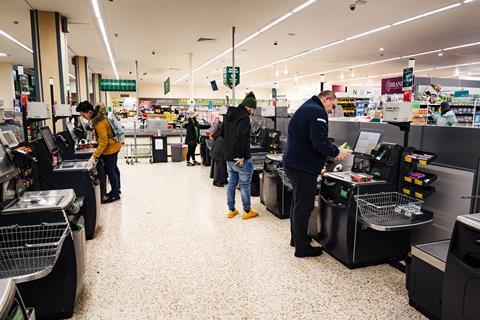 There were no full baskets this week, but Morrisons snatched the win with good customer service, a quick checkout and only two items missing. Our shopper found its Fleet store to be "clean and bright" with plenty of helpful staff on the shop floor. She noticed "a few gaps on shelves" but was able to locate the majority of the 33 products.

Tesco in Exeter was just two points behind, also with two lines unavailable (both not stocked). Staff were "approachable and positive" and the store appeared "clean and tidy". Our mystery shopper said overall it was "a spacious and welcoming shop", but that the store needed to be better organised.

Our shopper found Waitrose in Littlehampton to be a "positive shopping experience" in a well laid out and modern store. All staff were polite but became harder to find toward the end of the shop. Six not-stocked items hit the availability score.

Sainsbury's in Ripon also suffered from availability issues, with two lines out of stock and four not stocked. The "tired" store needed a refresh with the layout proving hard to navigate, our shopper said. The chilled aisle featured a "confusing" mix of products, with beer and cava next to salmon and chicken. However, the "polite and genuine" staff saved the day.

Staff at Asda in Mitcham did not go the extra mile for our shopper, with only a quarter checking the stock room for the eight missing products. The store appeared tidy, but empty boxes in the chillers gave the impression of gaps in stock. Checkout was quick, but our shopper was not charged for one item that didn't scan.