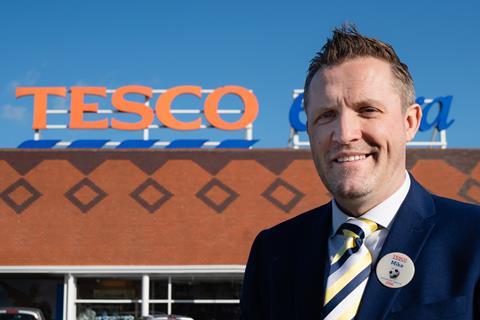 Winner: Tesco Southend-on-Sea
Store manager: Mike Triscott
Opened: 1995
Size: 72,000 sq ft
Market share: 23%
Nearest rivals: Morrisons - 1.3 miles, Waitrose - 2.5 miles, Aldi - 2.6 miles, Sainsbury's - 2.7 miles
Store data source: Analysis by CACI. Call the market planning group on 020 7602 6000
The store was 25 years old this year. Did you do anything to celebrate? Yes, we have a number of staff, probably around 20 of the 400 who work here, who have been here all that time. We handed out long service awards and they received some presents from the company. Twenty out of 400 might not seem a lot, but I think they give a consistency to the store. There are familiar faces around the checkout for our customers and they are a great asset.

It's a competitive time. How is trade going? We're really buoyant. This shop is one of the top 10 for sales in the company and when you consider that's up against some of those massive 120,000 sq ft stores, it shows you how busy it is. The great news is our footfall is up 7% on this time last year, so we are pleased with the start to 2020.

For such a busy store, why don't you have a dotcom operation? The store is too intensive to have it. It would get in the way of the store operation, so instead our online business is handled by the Pitsea store. We also have a click and collect van that comes in from Basildon.

Why do you think you're so busy? It's a seaside town. Part of it is that when people are on holiday and some stores are quiet, we're still busy because people are coming here on holiday. That helps give us a real resilience. Also, Southend is the sort of place that has lots of affluent areas and lots of not so affluent areas and we pick up both types of customers because I think we have our proposition right.

Have you been affected by Storm Ciara? We've been really lucky and haven't had any damage. If you go just a few miles down the road it's a disaster. For us, so far so good.

How is the Clubcard Plus going down with the people of Southend? It's proving pretty popular. I certainly use it myself, for £7.99 it's a no-brainer and saved me 10% off a big shop just the other day.