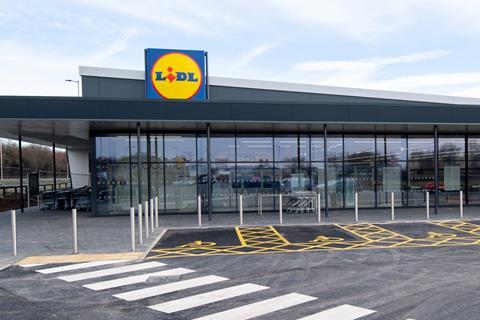 Guest retailer Lidl ended Asda's nine-week winning run and did so with an increased margin to its previous Grocer 33 appearance.
Lidl was the last retailer to beat Asda (in December), and its £53.06 trolley came in £7.13 cheaper than Asda's £60.19 total, making it 11.8% cheaper, up from 9.1% last time out. And it offered the lowest price for 28 products, of which 21 were exclusively cheapest.
Despite the win, Lidl was not immune to the pressures of inflation, though. Its basket was 4.5% more expensive than this time a year ago. This was similar to Asda and Waitrose, up 4.6% and 4.7% respectively. Sainsbury's prices were up 3.2% and Tesco's 3.3%.
Across the board, inflation was running at 5.6% year on year but down 2.5% compared with last month.
The outlier was Morrisons, with prices up 13.2% year on year. The picture was skewed by a big increase in the price of the Vanish, up 75% compared with last year. At £14, the stain remover was at least £5.50 more expensive than any rival, and was a key factor in its £19.67 discrepancy to Lidl at £72.73.
Asda offered the lowest price for six lines and was exclusively cheapest for the double gloucester cheese and PG Tips teabags. Third-placed Sainsbury's was £10.20 more expensive than Lidl at £63.26. It was cheapest only on the Mr Kipling Bramley apple pies.
In the past two weeks, Tesco would have undercut Asda if we factored in its Clubcard Prices promotions, but this week the initiative had very little impact. Clubcard holders would have only saved a further 90p, taking its total down to £63.65. This would still have been £10.59 more expensive than Lidl, £3.46 more expensive than Asda and even 39p pricier than Sainsbury's.
Waitrose was even further off the pace at £85.40.
The Grocer 33 is conducted in association with Assosia using its Price & Promotion Platform, which provides real-time analytics and powerful insights across all categories in grocery retail, based on online and in-store data. Already trusted by leading retailers and manufacturers, contact Assosia for a free demo Web www.assosia.com. Tel: 0345 880 2700 Email: services@assosia.com