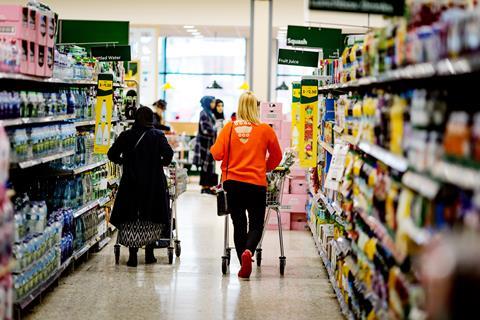 After winning for seven weeks on the trot, Asda was dethroned by Morrisons this week, with the Bradford retailer securing its first pricing win since May.

The margin of victory over Asda was just over £1 - and in fact its closest competitor was Sainsbury's, just 69p behind.

With big discounts on the body lotion and noodles, the £59.71 Morrisons basket was £3.54 (or 5.6%) cheaper than the same items last month - though the same basket cost £1.78 this time last year.

Not that promotions were excessive: 13 in total. And only 11 items were cheapest. The number of exclusively cheapest items was also relatively low (four) but as well as keen pricing on the own-label chipolatas, watermelon and lettuce hearts, the Ben & Jerry's Phish Food price made a big difference - £1 cheaper than its nearest rival.

In contrast, Sainsbury's, just 69p behind, offered 14 cheapest products, six exclusively so. It was small price differences that left the £60.40 basket just out of reach of first place, but its prices were cheaper both month on month and year on year.

Asda was the most consistently competitive, with 16 cheapest products, seven exclusively so. Big savings on Alpen and own-label apples were negated by its price for the Aveeno body lotion: Morrisons and Sainsbury's were £2 cheaper, after Asda took the health and beauty product off promotion this month.

At £64.15, Tesco's basket was way off the pace (despite being £2.88 cheaper than last month). The own-label ham was over two-and-a-half times more expensive than at Asda, for example.

It was a similar situation at Waitrose: £4.36 cheaper than last month, its £71 basket had nine promotions but it was the most expensive retailer for 25 of our 33 products, 14 of which were exclusively so.